Sun-dried tomato and poppy seed savoury biscuits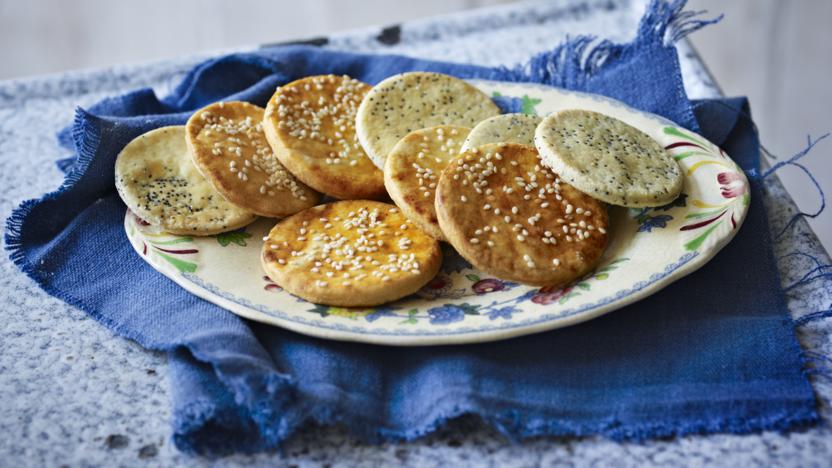 A selection of savoury, buttery biscuits is just what's needed at your next drinks party.
Method
Put the flour, salt, butter, one of the eggs and 40ml/1½fl oz water into a bowl and mix well for five minutes until you have a smooth dough. Divide the dough in half.

On a lightly floured work surface, knead the poppy seeds in to one half of the dough and the parmesan and sun-dried tomato paste to the other.

Using a rolling pin, roll out each piece of dough on a lightly floured work surface to about 3mm thick. Place each piece of dough on a baking tray, cover with cling film and refrigerate for 30 minutes.

Preheat the oven to 200C/180C(fan)/Gas 6. Dust two large baking trays with flour.

Using a 7cm/2¾cm round cutter cut out 18 rounds from each half of the dough, re-rolling as necessary. Place the rounds on the baking tray.

Brush the biscuits with beaten egg and sprinkle the parmesan and tomato ones with sesame seeds.

Bake for 10-15 minutes until golden-brown. Remove from the oven and transfer to a wire rack to cool. Serve warm or cold.