Sun-blushed tomato and feta salad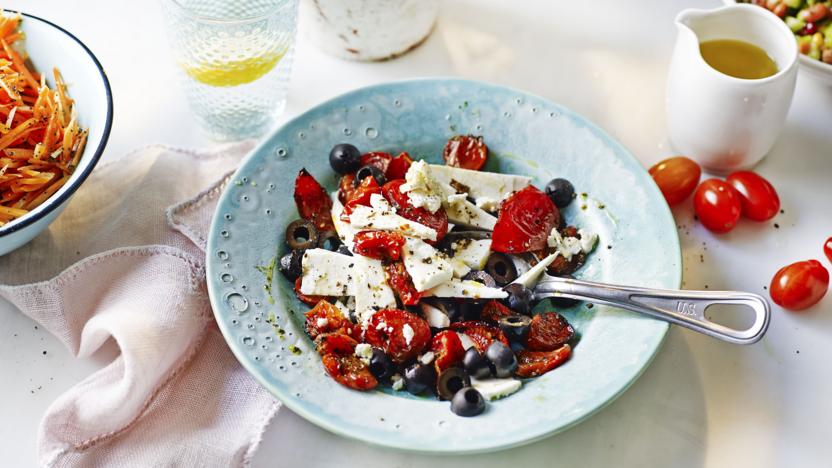 A wonderfully simple side salad that still delivers on flavour. Make sure to use good quality feta - it's worth it.
Method
Place the tomatoes, olives and oil in a bowl and stir together, then gently mix in the feta.
Recipe Tips
Tip 1: To make your own 'sun'-blushed tomatoes, arrange tomato halves on a baking tray, sprinkle with salt and pepper and a little olive oil and cook at 75C/55C fan/Gas ¼ for about 6 hours.
Tip 2: Once assembled, this keeps, covered, in the fridge for 1–2 days.