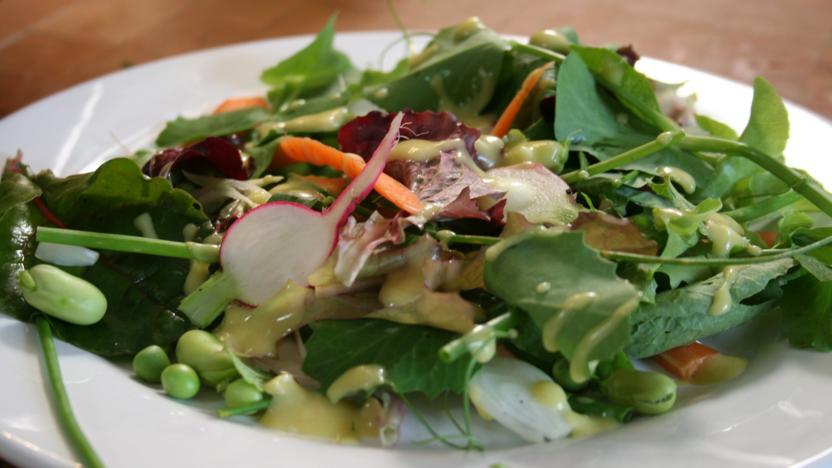 A crunchy salad topped with a zingy dressing makes for a lovely lunch.

Ingredients
For the vinaigrette
Method
Cook the beans in a pan of salted, boiling water for 2-3 minutes, or until tender. Drain well, then refresh in cold water and peel away the outer membranes.

Cook the carrots in a pan of boiling water for 3-4 minutes, or until just tender. Drain well, then refresh in cold water.

Place the cooked beans and carrots, the radishes, peas, mint leaves, lemon balm leaves (if using), chives, chopped parsley and lettuce leaves, into a bowl and mix well to combine. Set aside.

For the vinaigrette, whisk together the white wine vinegar, mustard, sugar and salt in a bowl until smooth and well combined. Gradually whisk in the sunflower oil and olive oil until the mixture has thickened and is glossy. Season, to taste, with salt and freshly ground black pepper.

To serve, drizzle the vinaigrette over the summer salad and mix well to coat the leaves. Divide equally among four serving plates.
This recipe is from...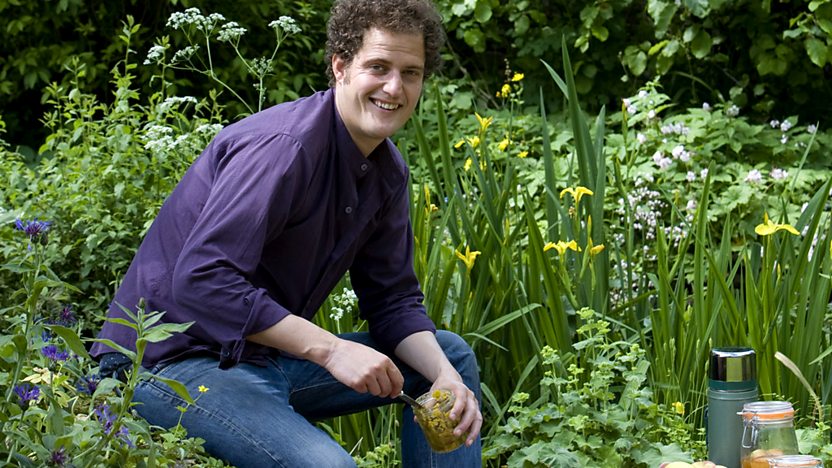 What to Eat Now
Episode 2
Recipes from this episode