Stuffed mushrooms with cheese and honey with spicy kale
Ingredients
For the stuffed mushrooms
For the spicy kale
Method
Preheat the oven to 180C/350F/Gas 6.

For the stuffed mushrooms, place the mushrooms onto a baking sheet. Divide the Stilton among the cups of the mushrooms, drizzle with olive oil and honey and season with salt and freshly ground black pepper. Transfer to the oven and bake for eight minutes, or until the cheese has melted and the mushrooms have softened slightly.

For the spicy kale, heat the olive oil in a wok, add the onion and red pepper and stir fry until softened. Add the kale, chilli flakes, salt and freshly ground black pepper and fry until wilted slightly.

To serve, place the kale onto a serving plate and top with the stuffed mushrooms.
This recipe is from...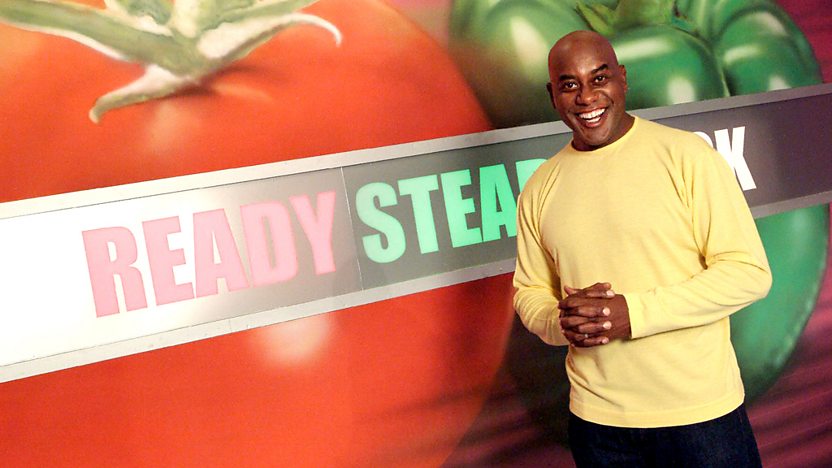 Ready Steady Cook
Episode 21