Stuffed squid with crab in a lemongrass broth
Stuffed squid is usually an Italian dish but here it is given an Asian twist served in a lemongrass broth.

Ingredients
For the broth
For the stuffed squid
For the garnish
Method
For the broth, place all of the ingredients in a large saucepan and bring to a simmer for 25 minutes. Add the squid tentacles for the last 2–3 minutes, then remove with a slotted spoon. Set aside. Strain the broth through a fine sieve and return to the saucepan to keep warm.

Meanwhile, for the squid, preheat a grill to hot. Place the crab meat in a small bowl and season with the salt and pepper. Stuff the squid with the seasoned crab meat and secure the end with a cocktail stick. Cook on both sides under the grill until just browned. Squeeze over the lime juice and cut the squid into slices.

Divide the ingredients for the garnish between four bowls. Ladle the broth over the garnish and arrange the squid slices and tentacles on top. Serve immediately.
This recipe is from...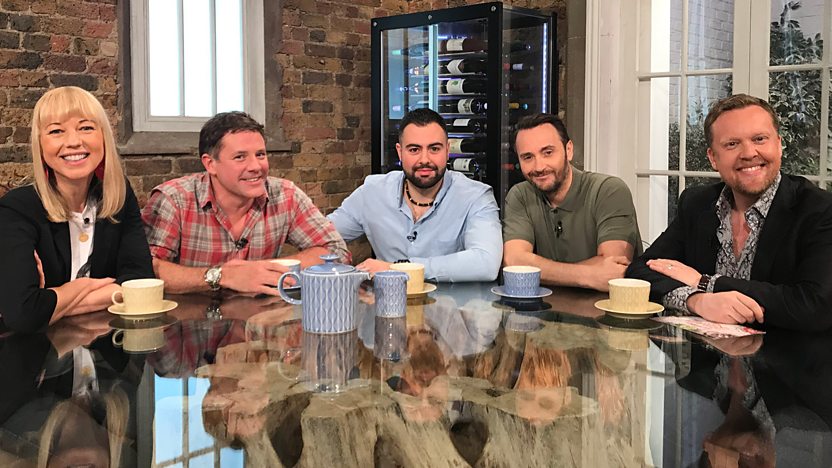 Saturday Kitchen
23/03/2019
Recipes from this episode