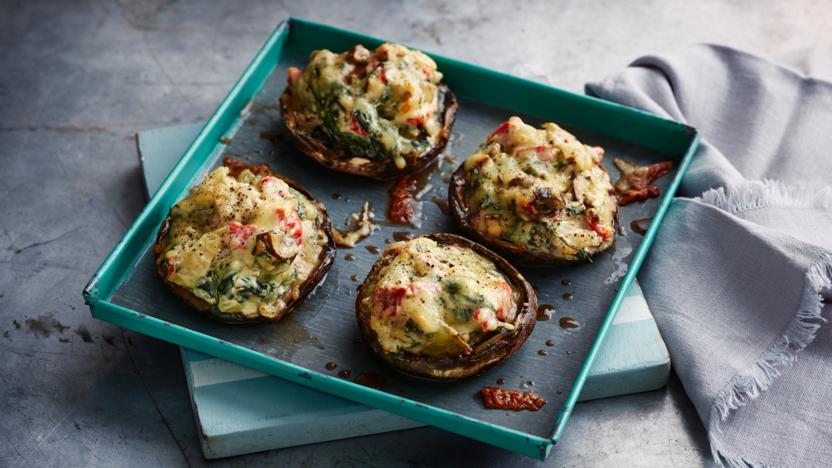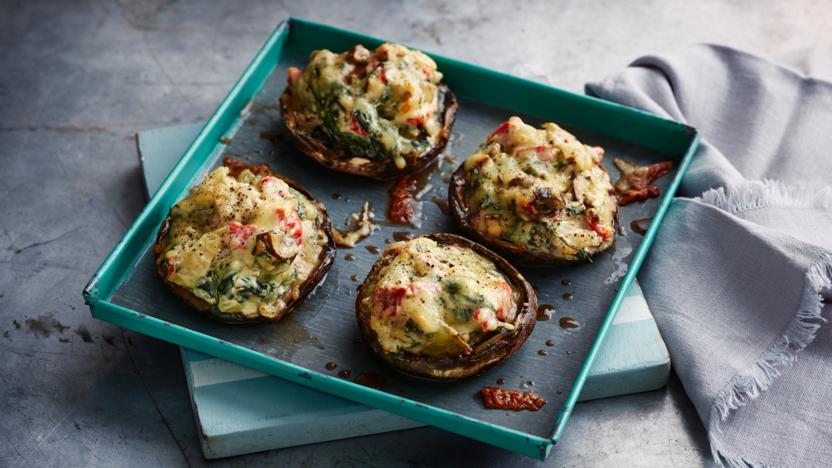 Stuffed mushrooms make an easy starter or quick supper. Mix and match the toppings to whatever you fancy.
Method
Heat the oven to 190C/170C Fan/Gas 5. Brush the mushrooms with 1 tablespoon of the olive oil and place, cap side up, on a baking tray. Bake for 20 minutes until beginning to soften.

Meanwhile, heat the remaining oil in a frying pan. Add the onion and mushroom stems and cook for 3 minutes until beginning to soften. Add the garlic and spinach and season with salt and pepper. Cook over a medium heat until the spinach has wilted. Increase the heat and cook until all the liquid in the pan has evaporated. Remove from the heat.

Spoon the goats' cheese, red peppers and half of the Cheddar into a bowl. Add the cooked spinach mix and combine. Season with salt, pepper and a squeeze of lemon juice, if using.

Remove the mushrooms from the oven, turn them over and divide the filling between each one. Sprinkle the remaining Cheddar over the top.

Return to the oven and bake for a further 15 minutes, until the mushrooms are tender and the cheese is golden.
Recipe Tips
This recipe can be doubled easily to serve as a starter or a main course for as many people as you like.
Related Recipes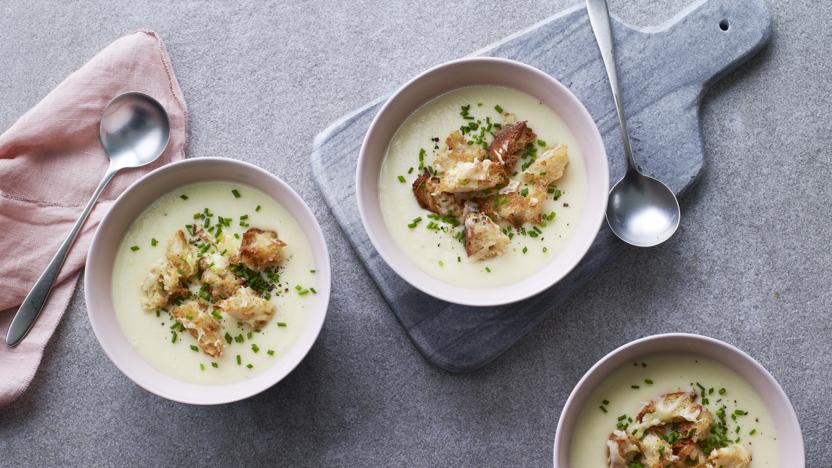 See more Clever combinations recipes (26)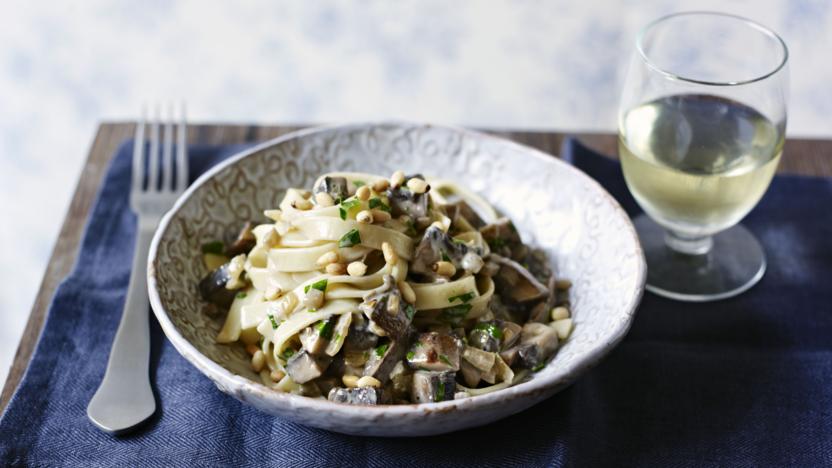 See more portobello mushrooms recipes (43)