Stuffed aubergine with feta and pomegranate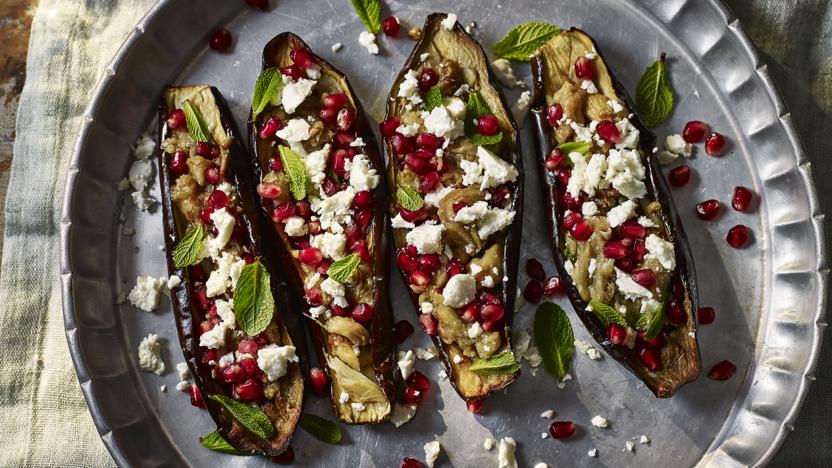 The pomegranate molasses is the secret to this delightful roast aubergine and feta vegetarian recipe. An effortless supper dish.


Method
Set the oven to 200C/180C Fan/Gas 6.

Cut the aubergines in half and score the cut sides with a lattice pattern, careful not to go down far enough to pierce the skin.

Place the aubergines cut-side up in a roasting tin along with the garlic cloves still in their skins.

Brush the aubergines generously with olive oil, season with a little salt and bake for 1 hour until soft. Remove from the oven, and scoop the flesh into a bowl without tearing the skin.

Pop the garlic cloves from their skins with your finger and thumb, then crush to a paste with the back of a fork.

Break the pomegranate and remove the seeds. Toss most of the seeds with the aubergine flesh, the crushed roasted garlic, a little salt and pepper, the pomegranate molasses and the mint leaves.

Spoon the filling into the empty shells, then crumble the feta cheese over the top, together with a few pomegranate seeds and a little more mint. Serve.
This recipe is from...
Recipes from this episode