Stir-fried pork with ginger and soy sauce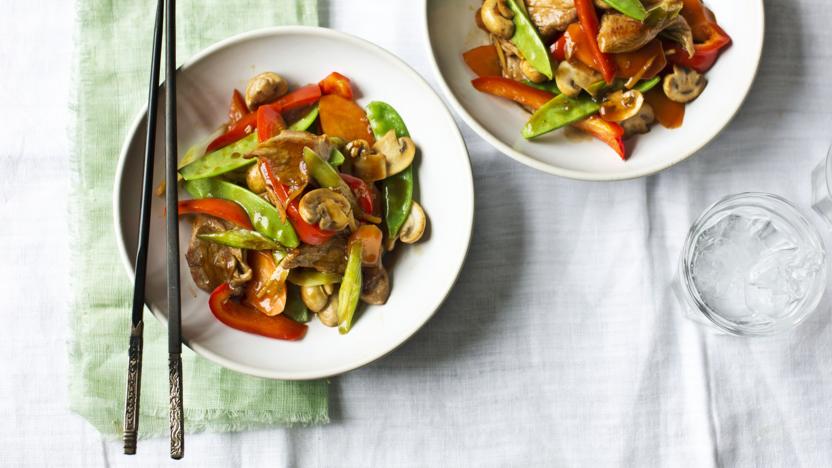 Preparation time
less than 30 mins
Cooking time
10 to 30 mins
This low-calorie, stir-fried pork is quick and easy while still delivering on flavour, and helping you on your way to getting five a day.

As part of an Intermittent diet plan, 1 serving provides: Your daily salty food 3 of your 5 daily vegetable portions This meal provides 250 kcal per portion.
Preparation time
less than 30 mins
Cooking time
10 to 30 mins
Method
Season the pork with pepper. Mix the cornflour with two tablespoons of cold water until smooth, then stir in the soy sauce.

Spray a large wok, or deep frying pan, with cooking spray and place over a high heat. Stir-fry the pork for 1-2 minutes, or until lightly browned but not cooked through. Transfer to a plate.

Return the pan to the heat, reduce the heat a little and spray with more oil. Stir-fry the mushrooms and pepper for 2 minutes. Add the mangetout and cook for a minute. Add the ginger, garlic and spring onions and stir-fry for a few seconds.

Return the pork to the pan and pour over the soy sauce mixture. Cook for 1-2 minutes, or until the sauce has thickened and the pork is cooked through. Serve immediately.
Related Recipes
See more 15 minute meals recipes (18)
See more stir-fries recipes (104)
See more pork recipes (128)