Stilton-stuffed mushrooms with cranberry relish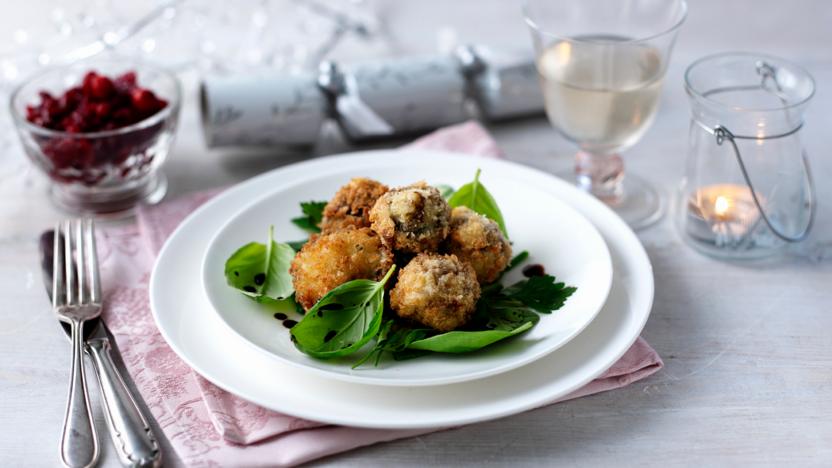 The oozing centres of these bite-sized stuffed mushrooms make it impossible to stop at just one. Perfect as canapés.

Ingredients
For the mushrooms
For the salad
For the cranberry relish
Method
For the mushrooms, place the vegetable oil into a deep, heavy-bottomed saucepan and heat until a small cube of bread sizzles and turns golden when dropped into it. (CAUTION: hot oil can be dangerous. Do not leave unattended.)

Remove the stalks from the mushrooms and discard. Place a spoonful of crumbled Stilton onto each mushroom on the stalk side.

Place the flour, beaten egg and breadcrumbs into three separate bowls and dip each mushroom into each bowl in turn, shaking off any excess.

Carefully place the mushrooms into the hot oil and deep fry for 3-4 minutes, or until golden-brown. Remove from the oil using a slotted spoon and drain on kitchen paper.

For the salad, place the basil, chives, parsley and spinach into a large bowl. Drizzle with the balsamic vinegar and oil, season, to taste, with salt and freshly ground black pepper and mix well to coat the leaves.

For the cranberry relish, heat the oil in a saucepan, place the onion, vinegar, sugar and cranberries into the pan and cook for 5-6 minutes.

To serve, place the salad onto a plate with the mushrooms on top and the relish spooned over.
Related Recipes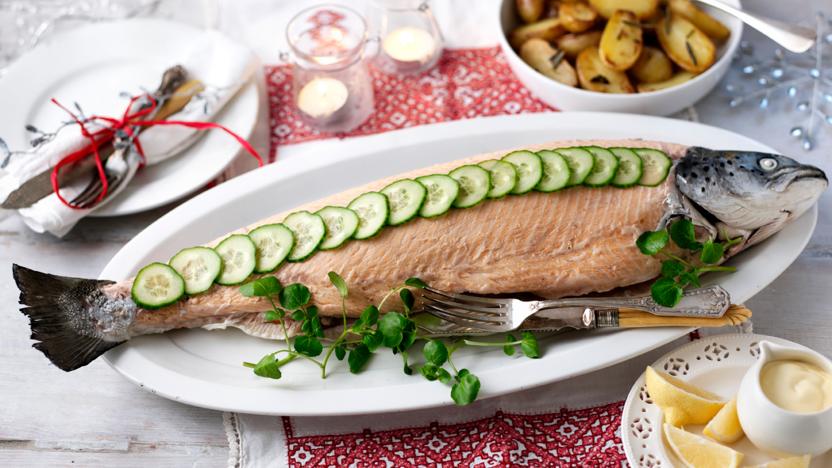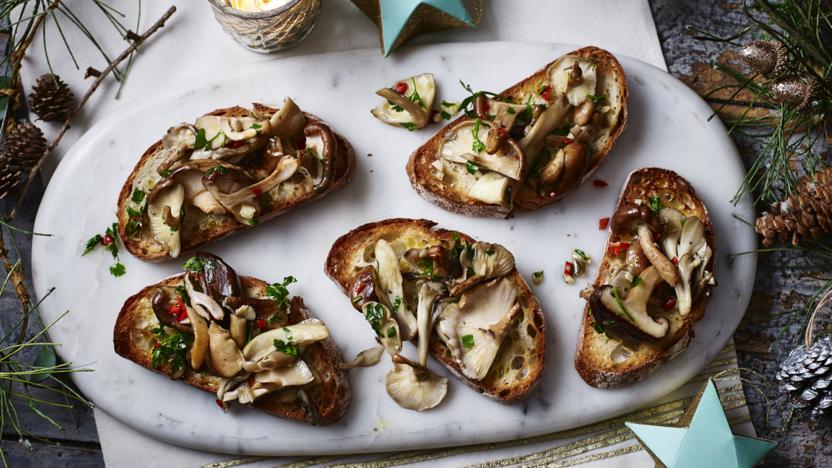 See more mushroom recipes (377)
Try this as part of this menu