Sticky cranberry sausages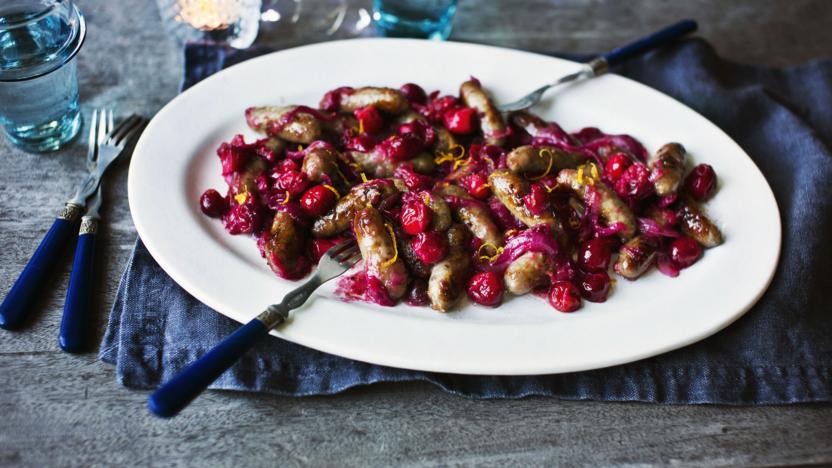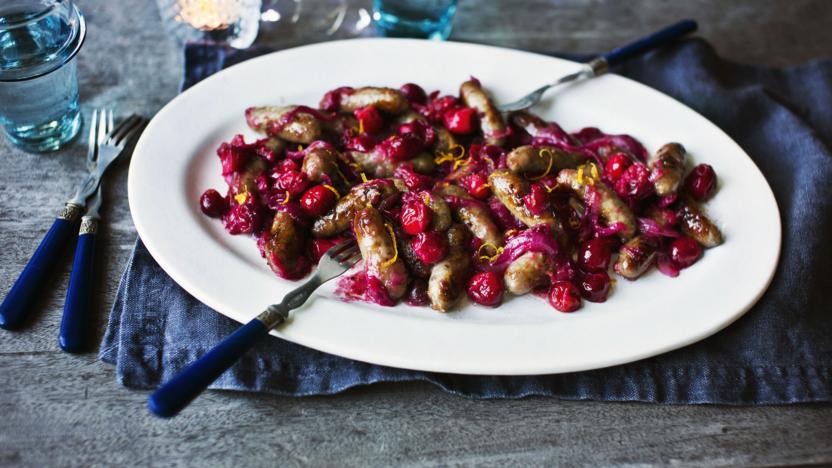 Make a trayful of sticky, sweet-tart cocktail sausages to pass around as Christmas party food or as an alternative to pigs in blankets at the dinner table.
Method
Fry the sliced red onions in a pan with the oil for five minutes or so until softened. Add the sausages to the pan.

As the sausages start to brown, add the jelly and cranberries

Cook on a low heat for 20 minutes, stirring occasionally, until caramelised and sticky.

Grate over the clementine zest and serve.