Steamed treacle sponge with custard
The ultimate comfort food for a wintery evening. Streaming a pudding takes time, but it's very easy to do and makes the sponge beautifully moist.

Ingredients
For the sponge
For the custard
Method
For the sponge, butter and sugar a 1.2 litre/2 pint heatproof bowl then mix the treacle and golden syrup together and pour into the bottom of the bowl.

Place the butter and sugar in a separate bowl and whisk until light and fluffy.

Add the eggs one at a time, beating each time.

Fold in the flour and baking powder and mix to a smooth thick batter.

Spoon the sponge mix into the buttered bowl and cover with greaseproof paper. Secure around the edge with string.

Cover once more with foil and roll up around the edges to cover the paper.

Place a saucer or small plate upside down in the bottom of a large saucepan.

Place the foil-covered bowl onto the saucer and pour water into the pan to two-thirds of the way up the bowl.

Cover with a lid and bring to a boil.

Reduce the heat and simmer for 1½ hours.

For the custard, place the egg yolks and sugar in a bowl and whisk until pale and well blended.

Place the milk, cream, vanilla pod and vanilla seeds into a saucepan and bring to the boil. Turn down the heat and simmer for a minute.

Pour onto the egg mixture and whisk in.

Return to the saucepan and heat slowly, until the custard has thickened enough to coat the back of the spoon. Strain through a sieve into a clean pan.

To serve, remove the pudding from the saucepan and discard the foil and baking parchment.

Place a plate on top and turn over, tipping the pudding onto the plate.

Slice the pudding, divide between plates and pour the custard alongside.
This recipe is from...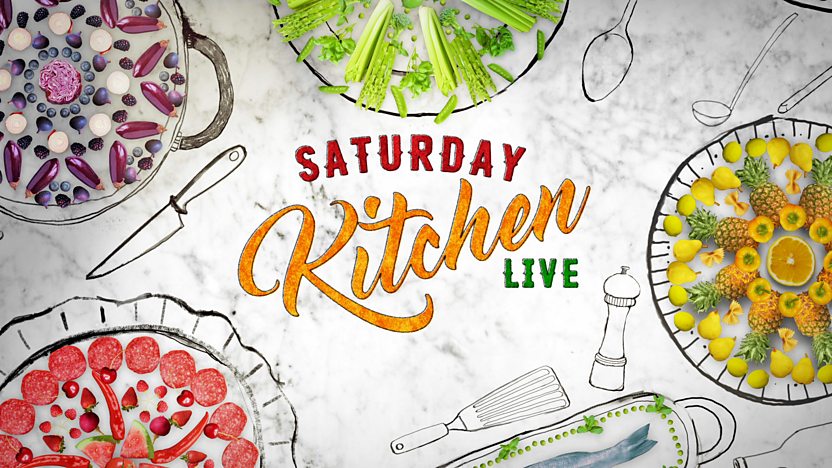 Saturday Kitchen
03/11/2012
Recipes from this episode