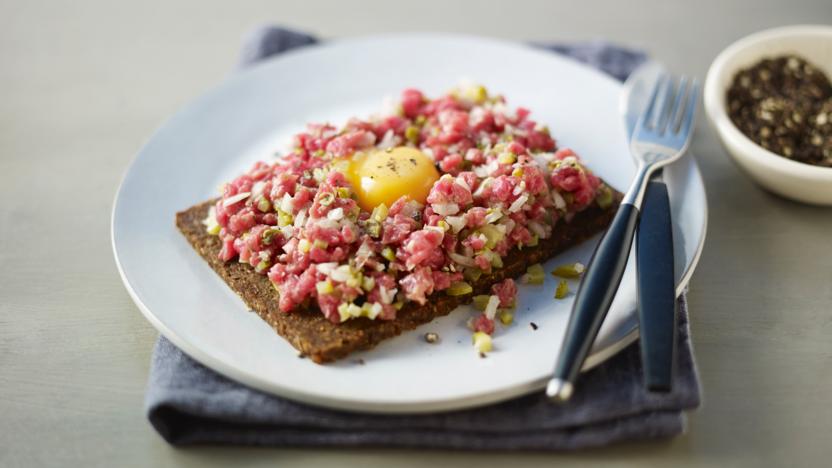 Buy the best quality ingredients you can afford to make the most of this classic French dish made with raw steak.

Method
Place the chopped beef, gherkins, capers and shallot into a bowl and mix well.

Add the mustard, Tabasco sauce, Worcestershire sauce, salt and freshly ground black pepper and mix well.

To serve, spoon the steak tartare mixture onto a slice of plain or toasted dark rye or pumpernickel bread.

Make a small dent in the top of the tartare and top with a fresh egg yolk. Eat immediately.