Steak with béarnaise sauce and watercress, rocket and shallot salad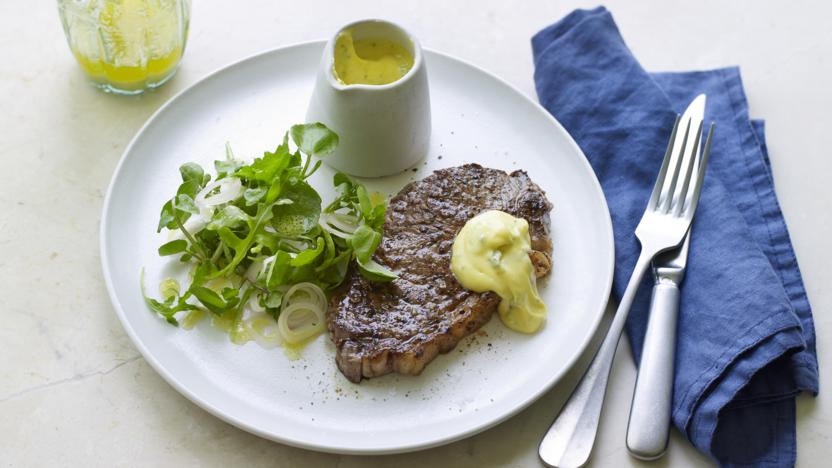 Angela Harnett shows you how to cook steaks and a creamy béarnaise sauce perfectly. Just add chips.

Ingredients
For the béarnaise sauce
For the salad
small bunch watercress
small bunch wild rocket
1 small banana shallot, peeled and finely sliced
1 tbsp vinaigrette or salad dressing of your choice
Method
Season the steaks with salt and pepper and set aside to come to room temperature.

For the béarnaise sauce, melt the butter in a small saucepan over a low heat. In a separate pan, make a reduction by heating the vinegar, shallots, tarragon stalks and peppercorns and cook until you have reduced by half. Strain through a sieve and allow to cool.

Whisk the egg yolks and vinegar reduction together in a glass bowl over a bain marie, until incorporated. Gradually drizzle in the melted butter, whisking all the time, until thickened. Remove from the heat and stir in the lemon juice, to taste. Stir in the chopped tarragon leaves and season to taste. Set aside.

Heat a large frying pan or griddle pan until hot and heat the oil. Add the steaks and cook until coloured on each side. Add the butter and cook until medium–rare, or to your liking (about 2½ minutes on each side for medium–rare). Leave to rest.

Prepare the salad by mixing the watercress, rocket and shallot in a bowl. Dress with the vinaigrette.

To serve, arrange the salad alongside the steaks and serve with the béarnaise on the side.
This recipe is from...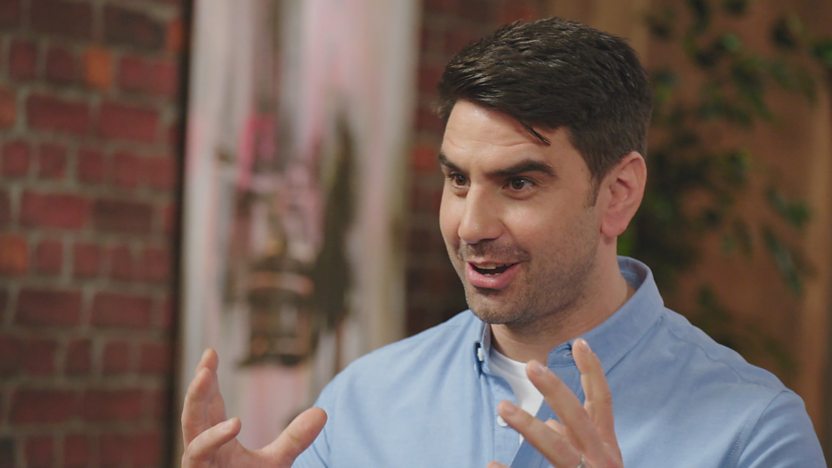 Best Home Cook
4. Episode 4
Recipes from this episode