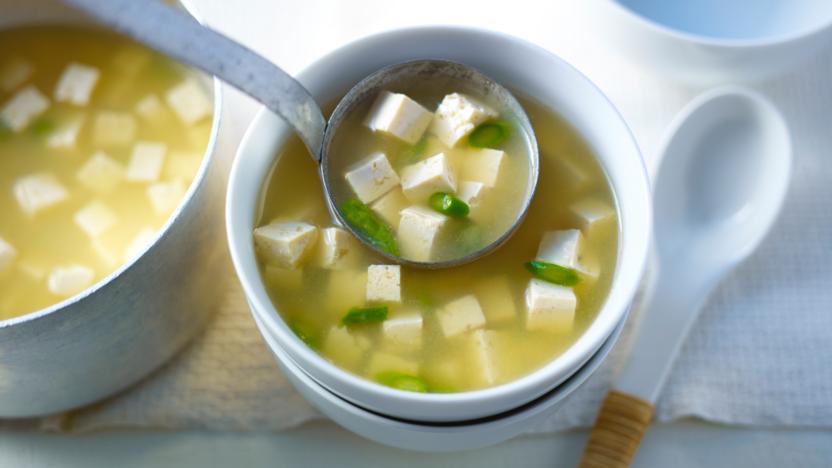 Miso soup is deliciously savoury and comforting. With a good quality stock, this dish takes only a few minutes.

Method
Put the dashi or bouillon powder with the boiling water in a saucepan, and stir well.

Finely slice the asparagus on the diagonal and add to the pan. Simmer for three minutes.

Place the miso paste in a small bowl and add a ladleful of the hot broth, whisking with a small whisk to get rid of any lumps. When smooth, slowly pour the mixture back into the saucepan, whisking constantly.

Add the mirin, soy sauce and silken bean curd. Heat through gently, without boiling.

Serve in small lacquered soup bowls.