Greens with bacon and hazelnuts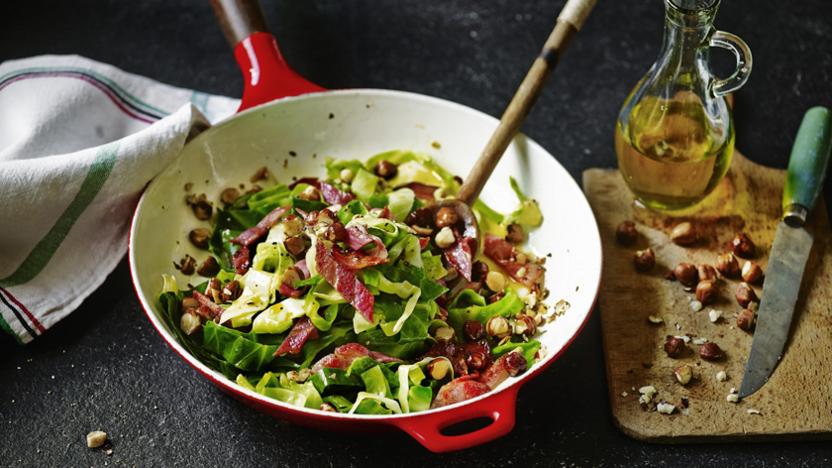 Add a little luxury to spring greens by stir frying them with nuts and bacon. It also works well with savoy cabbage in winter months.

This dish provides 233 kcal, 9g protein, 4g carbohydrate (of which 3g sugars), 20g fat (of which 3.5g saturates), 5.5g fibre and 0.9g salt per portion.
Ingredients
For the spring greens
Method
Bring a large pain of water to the boil. Add a pinch of salt and the greens to the boiling water. Cook for 2 minutes, then drain and rinse under cold wate. Drain thoroughly.

Heat the oil in a large frying pan over a high heat. Add the chopped bacon and fry for 3-4 minutes, stirring regularly, until the fat has melted and the bacon is crisp and golden-brown.

Add the cooked spring greens to the pan and stir-fry for 1-2 minutes, or until wilted and coated in the fat. Season with salt and pepper and stir in the nuts. Serve immediately.