Spotted dick with a kick of stem ginger
Preparation time
less than 30 mins
Chopped stem ginger and orange is the twist to this version of a classic British pud.

Equipment and preparation: you will need a large saucepan with a steamer insert and two muslin cloths.
Preparation time
less than 30 mins
Method
Mix together the dried fruit, chopped ginger and orange zest and juice in a bowl and set aside.

In a separate bowl, combine the flour, suet, salt and baking powder. Add the milk, mixing as you add it, until the dough comes together as a roll-able consistency and not too dry. Add more milk if necessary.

Drain the fruit and roll the pastry into a rough rectangle and sprinkle over half of the drained fruit.

Fold the pastry in half and sprinkle over half of the remaining fruit. Roll out again and repeat with the rest of the fruit.

Form into a sausage shape and wrap in a piece of buttered greaseproof paper with a folded pleat to allow for expansion. Roll in a double muslin cloth.

Place the wrapped dough onto a steamer insert and place into a large saucepan of boiling water. Cover and steam for 1¾ hours.

Serve in slices with a scoop of vanilla ice cream.
Related Recipes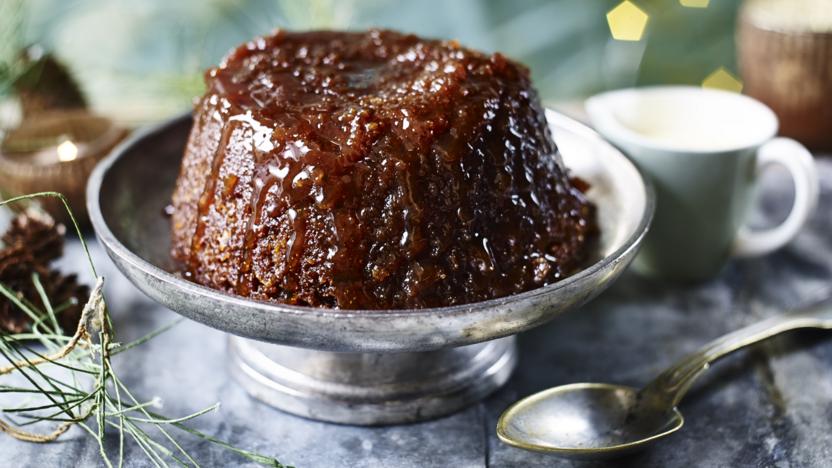 See more sponge pudding recipes (25)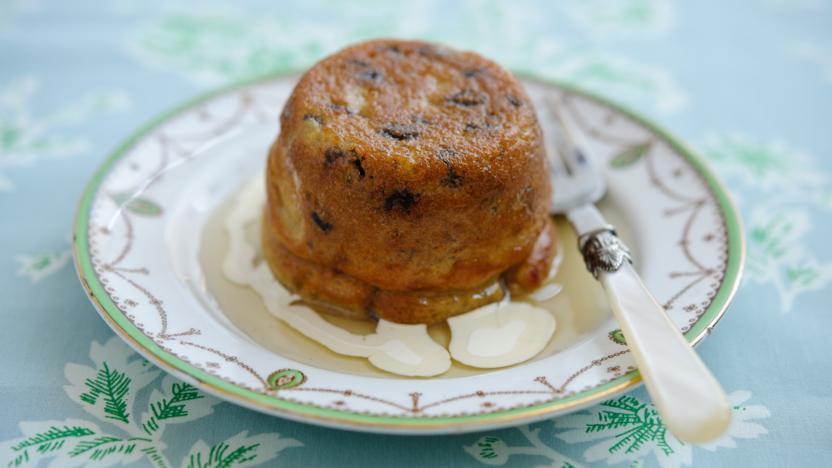 See more currant recipes (74)
This recipe is from...
Recipes from this episode