Spinach and taleggio pizza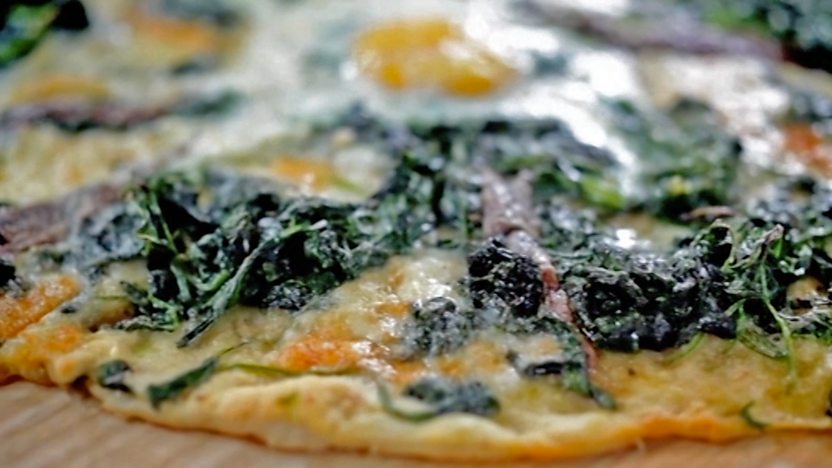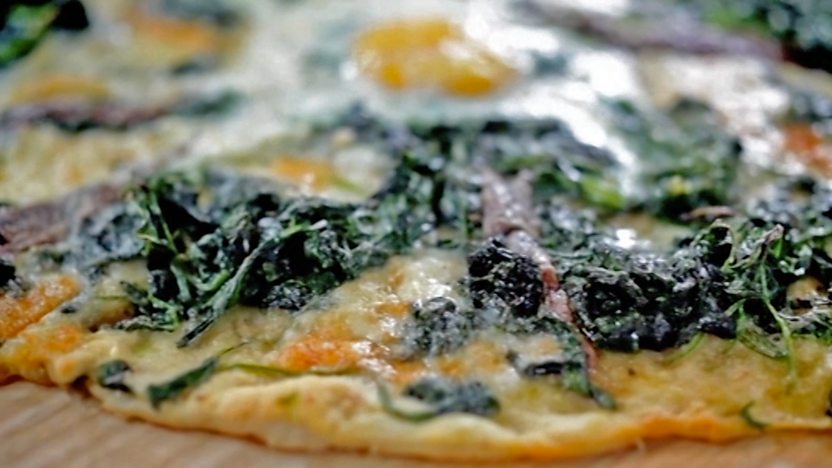 Preparation time
30 mins to 1 hour
Cooking time
10 to 30 mins
Serves
Serves 3-4 (makes two large pizzas)
Taleggio cheese melts wonderfully making it a flavoursome choice for this topping with anchovies, chilli and egg.



Preparation time
30 mins to 1 hour
Cooking time
10 to 30 mins
Serves
Serves 3-4 (makes two large pizzas)
Ingredients
For the dough
For each pizza topping
For the salad
Method
For the dough, dissolve the yeast in 125ml/4fl oz water along with the sugar. Mix the flour and salt in a separate bowl and then slowly add the liquid to the dry ingredients. Add a drizzle of olive oil and knead for 5-10 minutes. Allow to prove for half an hour in a warm place.

When ready to cook the pizzas, preheat the oven to 220C/425F/Gas 7. Place two baking trays in the oven to heat.

Divide the dough into two pieces and roll out flat. Each will make one pizza big enough to serve two people, depending on the size of their appetites. (You can make just one pizza now and freeze the other pizza base for next time. Defrost it before baking.)

Spread with the cooked spinach, anchovies, taleggio, freshly ground black pepper and drizzle with garlic and chilli oil, if using. Finally crack an egg in the centre. Place on the hot baking trays and bake in the oven for 5-10 minutes.

Finish with another optional drizzle of garlic oil and chilli oil.

For the salad, combine the olive oil, Dijon mustard, vinegar, salt and pepper for the dressing. Place the chicory leaves on a serving plate, scatter over the lemon zest and toss with the dressing just before serving. Serve with slices of pizza.
Related Recipes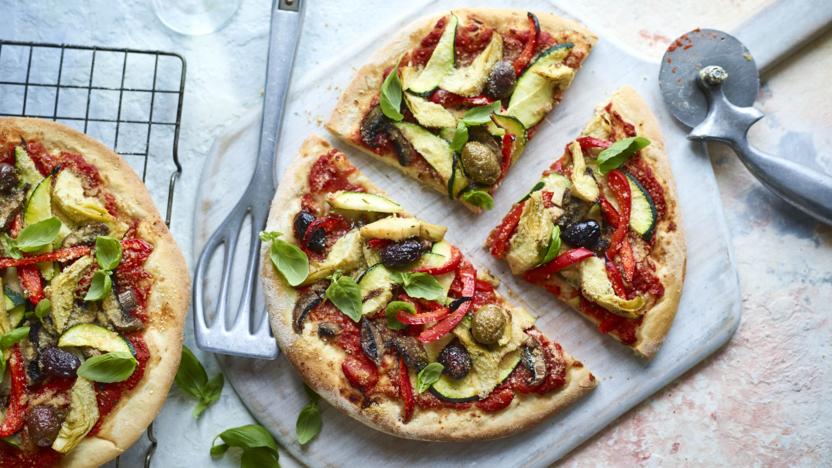 See more pizza recipes (43)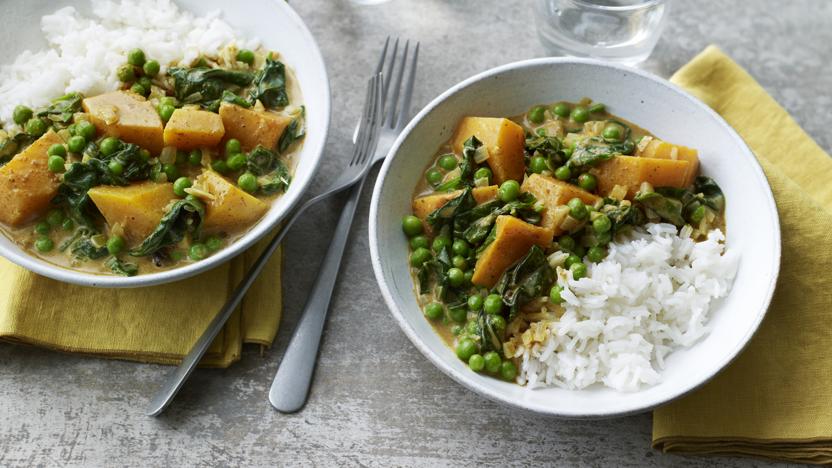 See more spinach recipes (489)
This recipe is from...
Recipes from this episode