Spicy chorizo penne pasta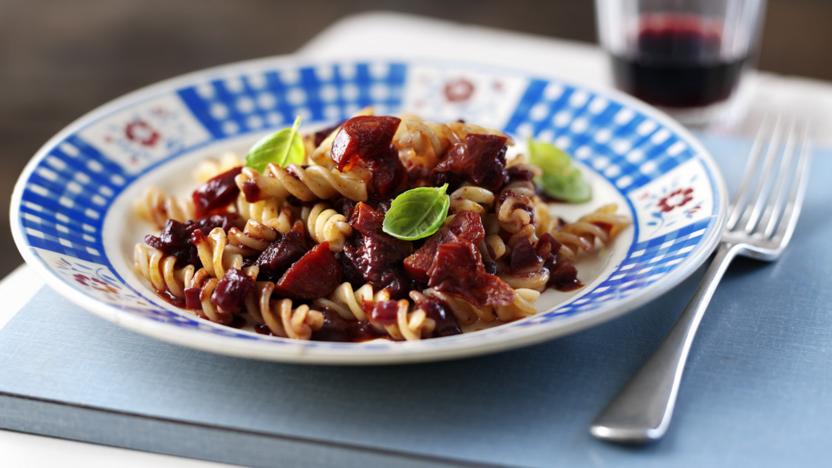 Preparation time
less than 30 mins
Cooking time
10 to 30 mins
This is a super tasty, quick dinner for two, and the red wine makes it a little bit special.
Preparation time
less than 30 mins
Cooking time
10 to 30 mins
Ingredients
1 tbsp olive oil
¼ red onion, finely chopped
½ tsp dried chilli flakes
75g/2½oz approx raw chorizo sausages, cut into bite-sized pieces
55g/2oz tomato purée
55g/2oz sun-blushed tomatoes, chopped
200ml/8fl oz red wine
2 garlic cloves
250g/9oz short pasta, such as fusilli or penne, cooked according to packet instructions
sea salt and freshly ground black pepper
fresh basil, to garnish
Method
Heat the oil in a frying pan over a medium to high heat. Add the onion and chilli and cook for two minutes.

Add the chorizo and cook for a further five minutes, or until golden-brown all over.

Add the remaining ingredients to the pan, apart from the pasta. Bring the to the boil, then reduce the heat and simmer for 15 minutes. Season, to taste, with salt and freshly ground black pepper.

To serve, stir the pasta into the sausage mixture, then pour onto a serving plate and garnish with fresh basil.
Related Recipes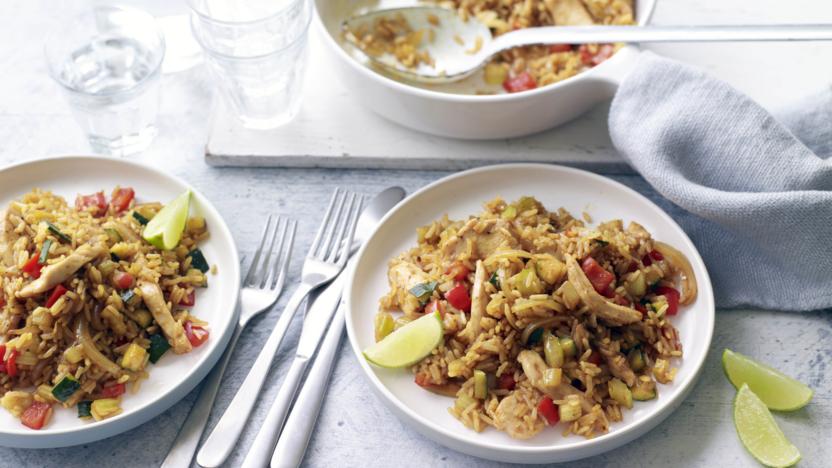 See more 30 minute dinners recipes (39)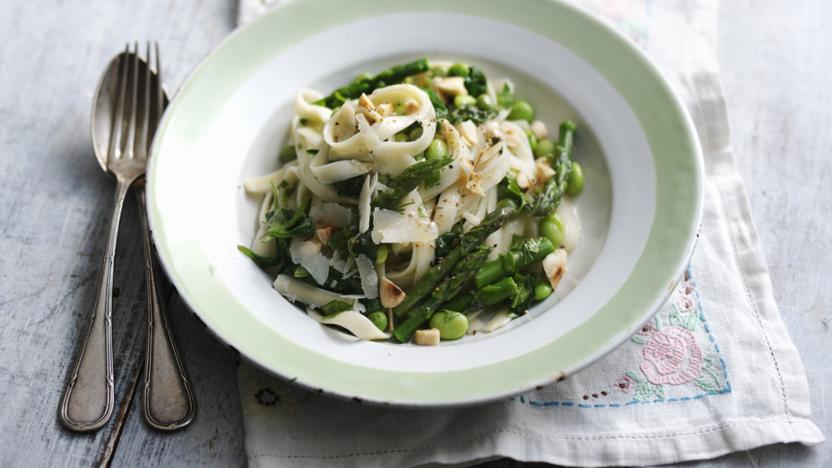 See more pasta recipes (66)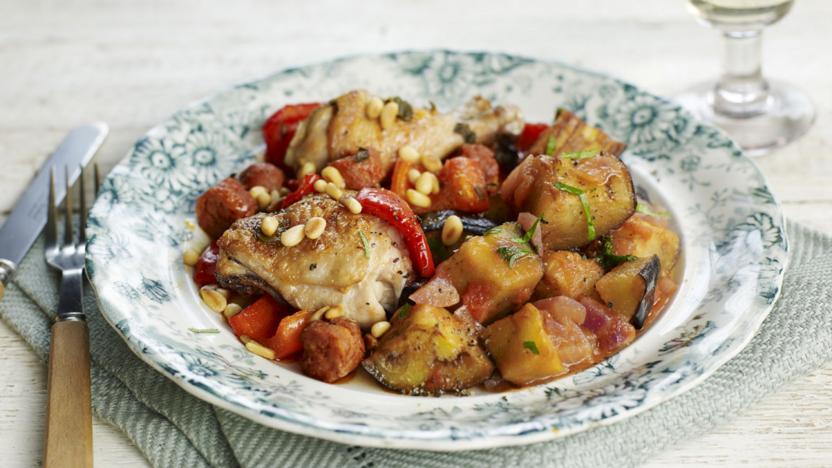 See more chorizo recipes (152)