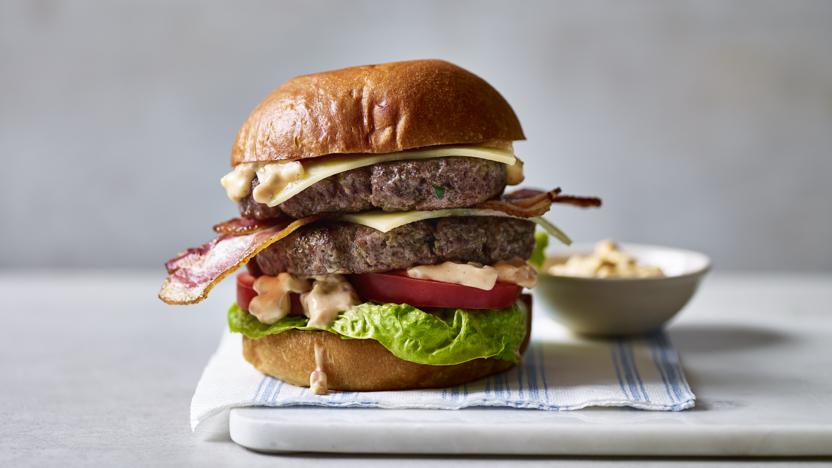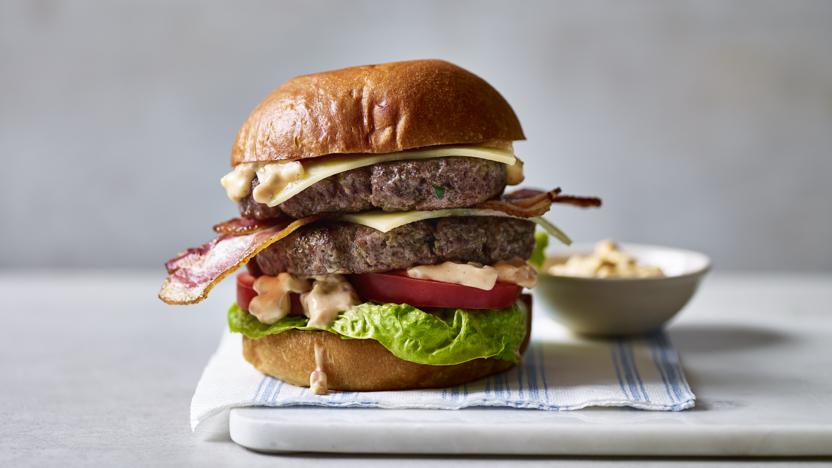 A great burger is all about the toppings – and this one doesn't disappoint! Making your burger into two thin patties keeps it juicy without any fillers.
Ingredients
For the burger sauce
To serve (optional toppings)
Method
Tip the mince into a large bowl and break up with a fork. Add the salt and massage with your hands until the mixture is soft and the salt is well incorporated. Cover and leave to stand at room temperature for 25 minutes.

For the sauce, mix all the ingredients together. Set aside.

Divide the mince mixture into two equal portions and pat into two thin burgers approximately 12cm/4½in diameter. Use a small bowl or saucer as a guide if you want them to be really neat.

Heat a non-stick frying pan over a high heat. Add the burgers and cook for a minute on each side or until browned and cooked through.

Serve the burgers and sauce in the toasted bun with the toppings of your choice.
Recipe Tips
Use the best mince you can buy and season it well. You need some fat for flavour, so 15% fat mince is ideal. It's important that the meat is room temperature before cooking as it will cook more evenly and make for a more tender burger.