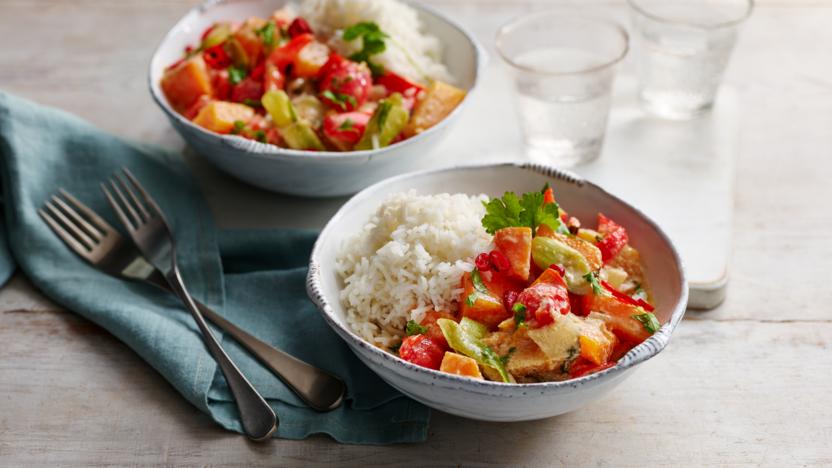 This easy one-pot stew is endlessly adaptable, see the variations in the tips section below.
Method
Heat the oil in a a heavy-bottomed saucepan, add the onion, garlic, chilli, red pepper and spring onions and cook gently for about 5 minutes until soft.

Add the ground coriander and cook for a minute then add the squash, coriander stalks, and tomatoes. Cook this for a further 5 minutes.

Add the coconut milk and simmer, partially covered, for 15 minutes or until the squash is tender.

Add the lemon juice, season with salt and freshly ground black pepper to taste and sprinkle over the coriander leaves. Serve with white or brown basmati rice.
Recipe Tips
Substitute sweet potatoes for the squash and half a 400ml tin of chopped tomatoes for the cherry tomatoes. Or add green pepper and half a 400ml tin drained chickpeas. For extra protein, add 3–4 skinless chicken breasts, cut into chunks or 200g/7oz prawns, a handful of mangetout, and a dash of fish sauce.