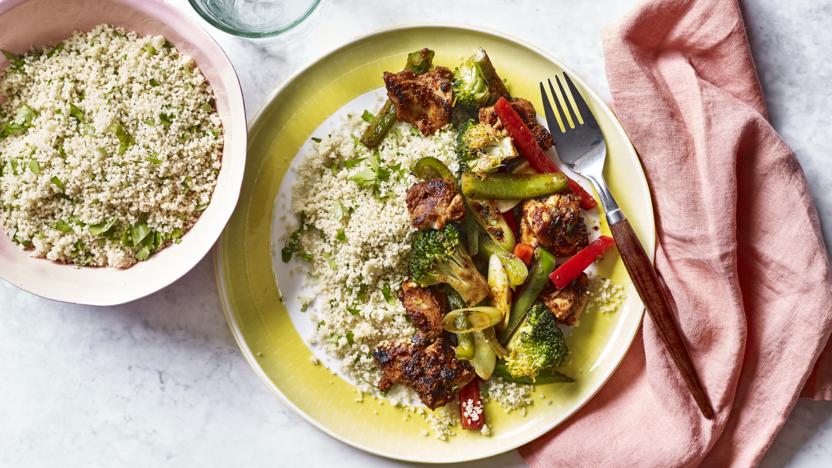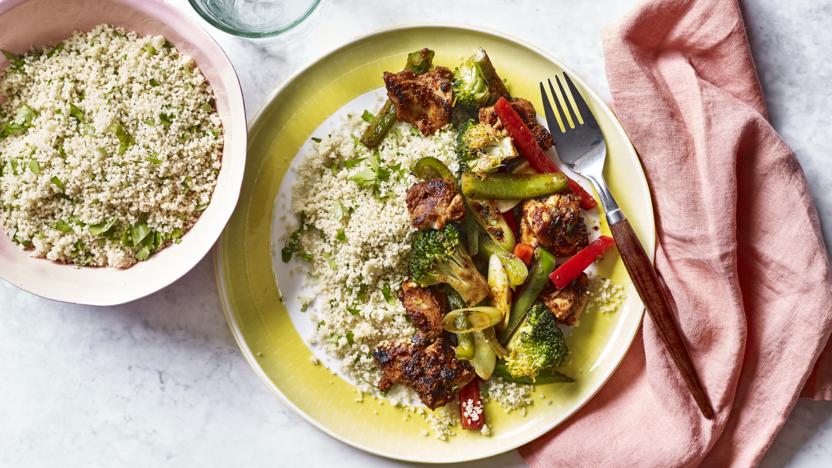 Ingredients
For the chicken seasoning
For the chicken and vegetables
For the couscous
Method
Mix together the chicken seasoning ingredients in a large bowl. Add the chicken and coat well in the mixture.

Heat a teaspoon of the olive oil in a frying pan over a high heat, add the chicken and cook for 3 minutes, or until cooked through. Remove the chicken and set aside.

Pour the boiling water into a bowl, add the couscous, lime zest and a pinch of salt and pepper. Cover with a plate and leave for 5 minutes.

Heat a the remaining olive oil in the pan and cook the broccoli and peppers for 4 minutes.

Return the chicken to the pan with the spring onions and cook for 2 minutes.

Meanwhile, add the lime juice and coriander to the couscous, stir and put the plate back on for back on for 2 minutes.

Use a fork to fluff up the couscous, take the chicken off the heat and enjoy together!
This recipe is from...
Recipes from this episode