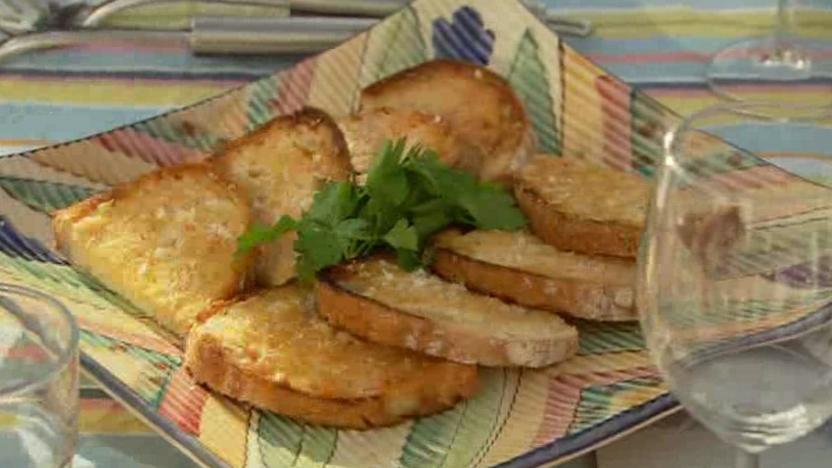 A classic catalan dish that's very simple and easy to prepare but totally more-ish. Add to a tapas selection.

This bread, if served as 8 slices, provides 209kcal, 7g protein, 34g carbohydrate (of which 2g sugars), 4.5g fat (of which 0.5g saturates), 2g fibre and 1g salt per portion.
Method
Toast the slices of bread on both sides until pale brown.

Rub one side of each slice of toast with the cut side of a clove of garlic, using a new half garlic every couple of slices.

Rub the garlicky side of each slice with the cut side of a tomato. The aim is to give the bread a red colour and tomato flavour without making it too soggy. Use a new tomato half every two or three slices, as you need to.

Arrange the slices on a serving plate, drizzle with the olive oil and sprinkle with salt to serve.
Recipe Tips
This dish is best with beautifully ripe tomatoes, so use the ripest most flavourful ones you can find