Spanish meatballs in an almond and sherry sauce
Preparation time
1-2 hours
Cooking time
10 to 30 mins
These albondigas are packed with flavour from the spicy chorizo. Serve with crispy potatoes for an authentic Spanish supper.
Preparation time
1-2 hours
Cooking time
10 to 30 mins
Ingredients
For the meatballs
For the sauce
To serve
Method
To make the meatballs, put the beef mince in a bowl and season well.

Put the chorizo, garlic, breadcrumbs, milk, smoked paprika and parsley in a food processor and blitz to form a rough paste. Add the mixture to the beef and pour in the egg. Mix very well with your hands to ensure everything is fully incorporated.

Roll the mixture into 28 balls and chill in the fridge for at least 1 hour.

Heat the oil in a large frying pan over a medium heat and fry the meatballs, in batches, with the bay leaves until nicely browned, then transfer to a dish and set aside.

To make the sauce, pour the extra virgin olive oil into the meatball pan and add the bread, garlic and almonds. Cook for a few minutes, stirring occasionally, until lightly browned.

Add the wine and vinegar and simmer until the volume of the liquid has reduced by three quarters. Add the stock, bring to the boil and reduce to a simmer. Return the meatballs to the pan and cook for 10 minutes, until the meatballs are cooked through and the sauce has thickened.

Sprinkle with the chopped herbs and serve with rice or crispy potatoes.
Related Recipes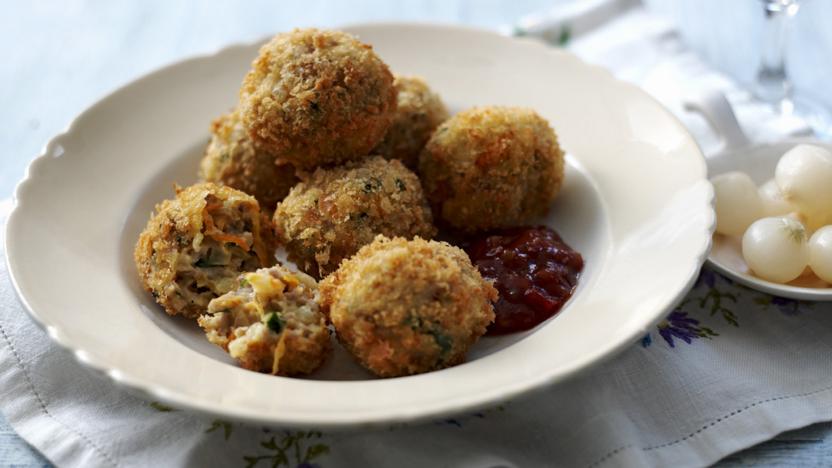 See more meatballs recipes (39)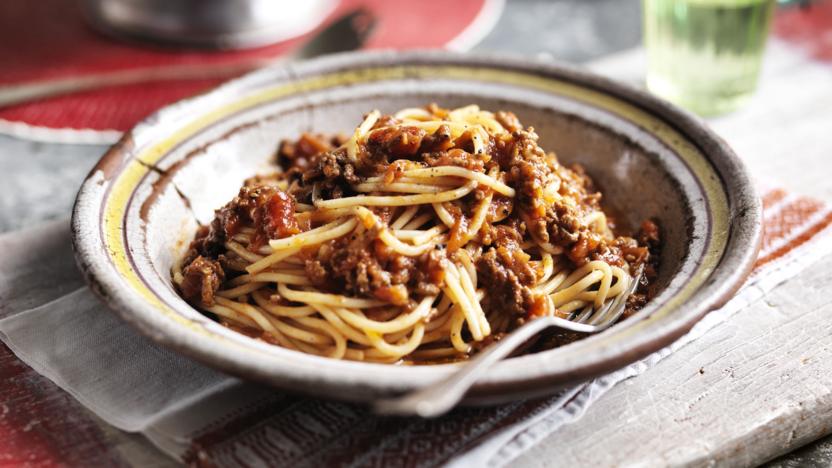 See more beef mince recipes (120)
This recipe is from...
Saturday Kitchen
27/04/2019