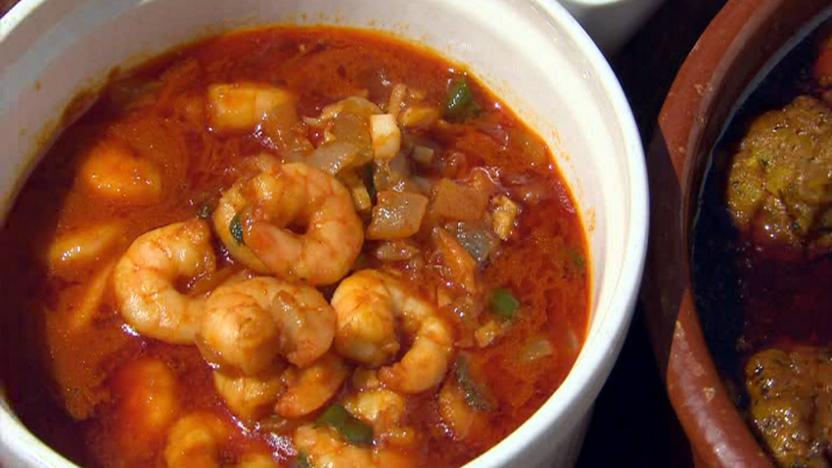 Preparation time
less than 30 mins
Cooking time
10 to 30 mins
These "Gambas al ajilo" are great served as part of a tapas selection. Serve with crusty bread to mop up the juices.
Preparation time
less than 30 mins
Cooking time
10 to 30 mins
Method
Heat the oil over a gentle heat and add the garlic, chillies, paprika and onion. Cook until the onion is soft, without any colour.

Add the prawns to the pan, and increase the heat slightly. Cook for 5-10 minutes (If you are using raw prawns, add to the pan and cook until the prawns have turned dark pink ).

Serve with crusty bread to mop up the flavoursome juices.
Recipe Tips
This can also be served as a main course or light lunch without additional tapas dishes. Serve with crusty bread and a rocket and tomato salad.
If making for a gluten free diet, serve with gluten free bread.