Soy chilli steamed scallops with carrot and spinach noodles
Preparation time
less than 30 mins
Cooking time
10 to 30 mins
Give scallops an Asian twist with this flavourful recipe, the perfect meal to celebrate Chinese New Year.
Preparation time
less than 30 mins
Cooking time
10 to 30 mins
Ingredients
For the scallops
For the scallop dressing
For the noodles
For the sauce
½ cube doufulu (about 25-50g/1-1¾oz. Also known as Chinese Soy cheese) or 1 tsp red miso
2 tsp low-sodium light soy sauce
1 tsp doubanjiang (chilli bean paste)
1 dash toasted sesame oil
pinch sugar
To garnish
Method
Place 2 scallops on each scallop shell, sprinkle over the salt, white pepper and rice wine.

In a small bowl, combine all the scallop dressing ingredients.

Place the scallops on a stainless steel steamer rack that fits into a wok (or you can sit a heatproof plate on a bamboo steamer). Half-fill a wok with boiling water and rest the bottom of the steamer in the wok, making sure it doesn't touch the water. Cover with a lid and steam the scallops for 5-6 minutes.

For the noodles, heat a wok and add half the oil. Once hot, add the garlic and chilli and cook for a few seconds. Add the carrot and cabbage and cook for 1 minute, keeping them moving in the pan all the time. Push the carrots to the front edge of the wok and add the remaining oil and the spinach, stir fry for 10 seconds. Add the noodles and spring onions.

Mix all the sauce ingredients together until smooth, then add to the noodles. Toss well, making sure the sauce coats all of the noodles. Add a dash of sesame oil. Check the seasoning and add more soy sauce if needed. Place the noodles in the centre of a large plate.

Spoon the dressing over the scallops and garnish with fresh coriander. Place the scallops around the noodle plate and serve.
Recipe Tips
If you don't have a steamer, set a wire rack
on a baking tray, fill the tray with water, place the plate on the steamer rack. Cover the whole thing with foil and place in an oven preheated to 180C/160C Fan/Gas 4 and steam for 5 minutes
Related Recipes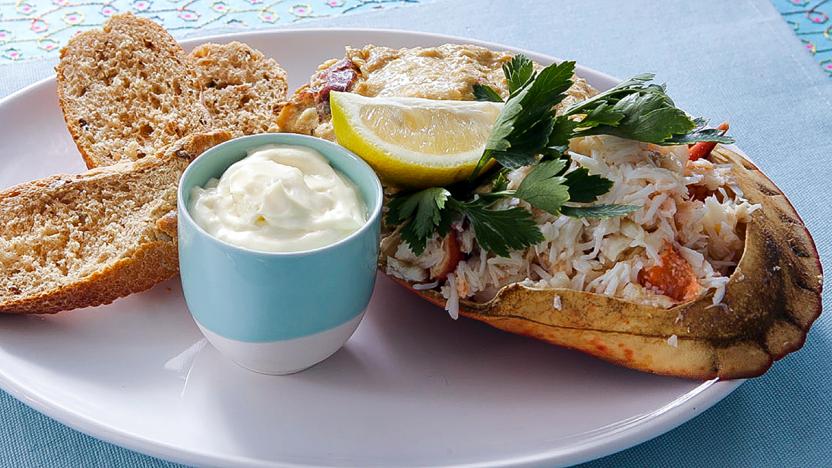 See more seafood recipes (132)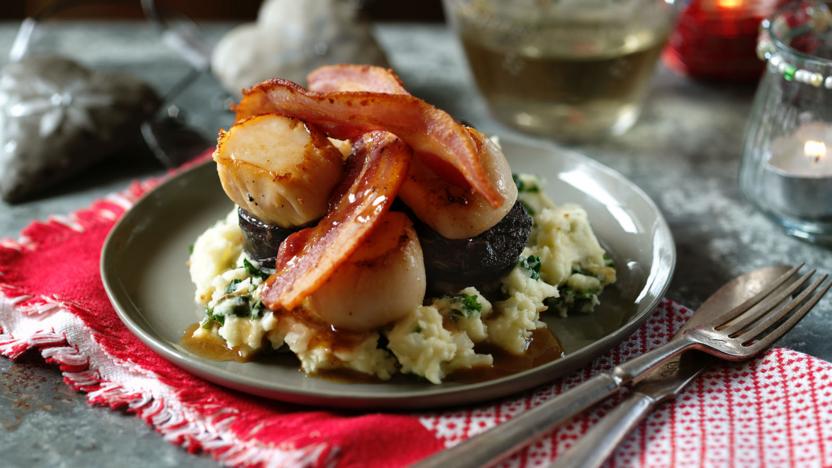 See more scallop recipes (125)