Soy-marinated steak sandwich with miso pak choi
The recipe looks complicated, but each stage is straightforward, and it all comes together beautifully to make the ultimate soy-marinated steak sandwich, served with miso pak choi.
Ingredients
For the sweet bread
For the soy-marinated steak
For the quick pickle
For the herb mayonnaise
For the miso pak choi
Method
Start by making the bread. Place the flour, yeast, sugar and salt in the bowl of a stand mixer fitted with a dough hook, and mix until combined. Add the water and mix on a low speed until combined. Turn up the speed of the mixer and knead for about 5 minutes, until the dough is smooth and comes away from the sides of the bowl. Cover and leave for about an hour or until doubled in size.

Lightly oil a baking tray. Once the dough has proved, knock it back, divide into four equal pieces and shape each into a baguette shape. Place on the baking sheet, cover and leave for about an hour or until the dough has doubled in size again.

Preheat the oven to 220C/200C Fan/Gas 7.

When risen, score the top of each roll diagonally three or four times, using a sharp knife. Brush over the beaten egg and sprinkle with the poppy seeds. Bake for 20 minutes.

To make the steak marinade, mix the garlic with the chilli, soy sauce, honey, onion powder, oil and mirin in a shallow dish. Add the steaks and leave to marinate for a minimum of 10 minutes and maximum 24 hours.

To make the quick pickle, mix the rice vinegar with the soy sauce, sesame seeds, sugar and salt. Add the cucumber, red onion and chilli and stir to combine, then set aside in the fridge to pickle.

For the herb mayonnaise, mix the herbs with the mayonnaise and set aside.

To cook the steaks, heat a griddle or frying pan over a high heat. Remove the steaks from the marinade, carefully place in the hot pan and cook for 3 minutes on each side, or until medium rare. Transfer from the pan to a chopping board and leave to rest.

Stir the cornflour into the reserved steak marinade and add to the pan the steak was cooked in. Bring to the boil to thicken, then remove from the heat.

While the steak is resting, make the miso pak choi. Add the butter and miso to a small frying pan over a medium–high heat and let them melt together. Add the pak choi and cook for a few minutes until just softened.

To assemble, split each roll and remove some of the doughy centre. Spread with the herb mayo and add some pickle. Slice the steak into thin strips and divide between the rolls, spoon over the sticky steak sauce and sprinkle with some sesame seeds. Serve the miso pak choi on the side.
This recipe is from...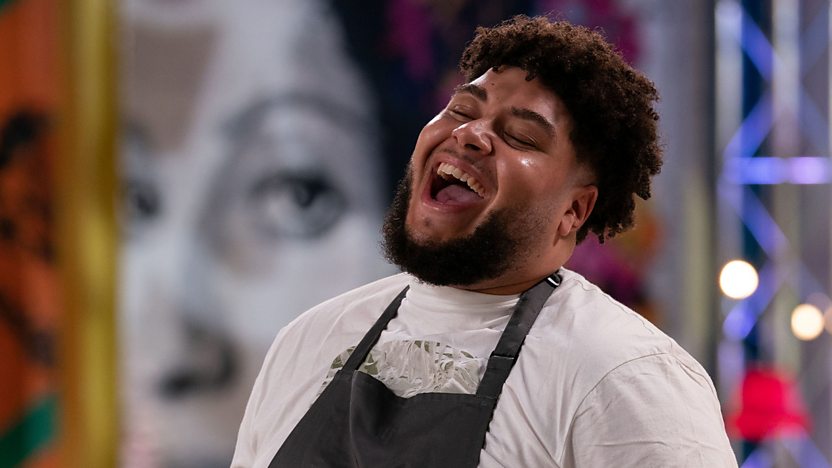 Hungry for It
3. Episode 3
Recipes from this episode