Southern Indian fried chicken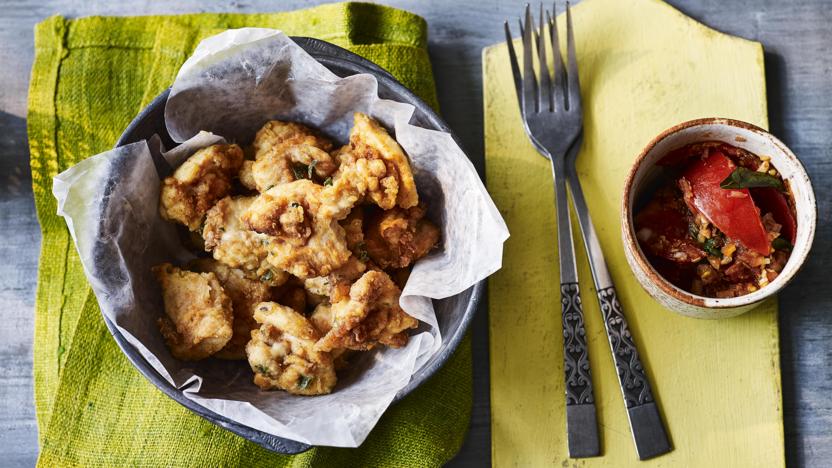 Preparation time
1-2 hours
Cooking time
less than 10 mins

Preparation time
1-2 hours
Cooking time
less than 10 mins
Ingredients
For the spiced fried chicken
For the tomato chutney
Method
Marinate the chicken in the salt, ginger and garlic paste, lemon juice, one teaspoon of the red chilli powder and the curry leaves. Cover the chicken and place in the fridge for an hour.

Meanwhile in a mixing bowl add gram flour, rice flour, plain flour, the remaining red chilli powder and salt.

Heat a deep fat fryer to 180C/350F (CAUTION: hot oil can be dangerous. Do not leave unattended.) Dust the marinated chicken cubes in the seasoned flour mixture, then deep-fry the chicken until crisp and cooked through. Sprinkle the chicken with garam masala.

For the tomato chutney, heat some oil in a small frying pan and lightly sauté the curry leaves. Drain on kitchen paper.

Place the curry leaves, garlic, coriander, shallot, salt, chilli powder, cumin seeds in a stone pestle and mortar. Crush the mixture gently. Add tomato wedges and lemon juice, blending them in to the mixture. Season to taste with more salt and lemon juice.

Place the fried chicken on a serving plate with the chutney alongside.
Related Recipes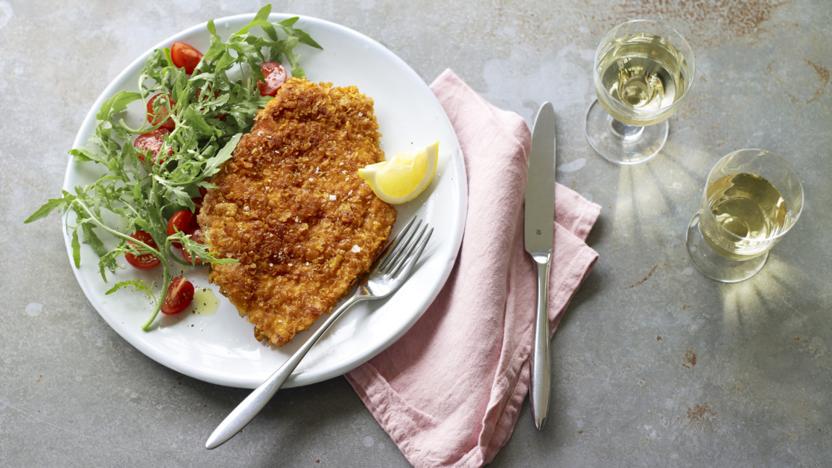 See more Fantastic fried chicken recipes (12)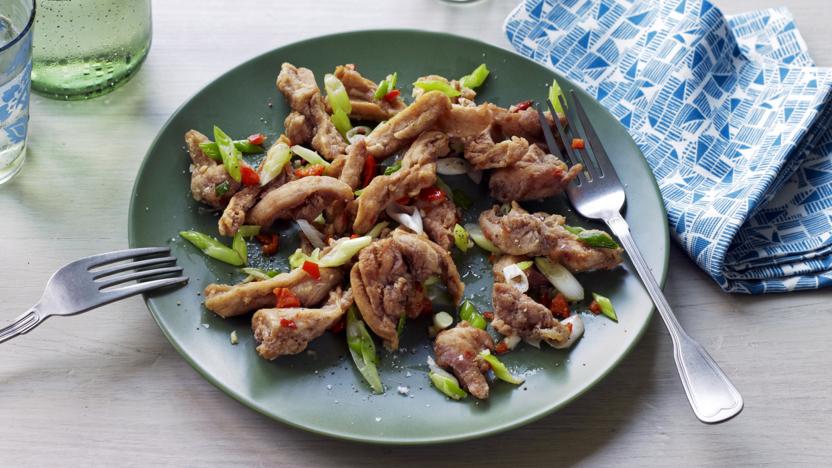 See more fried chicken recipes (23)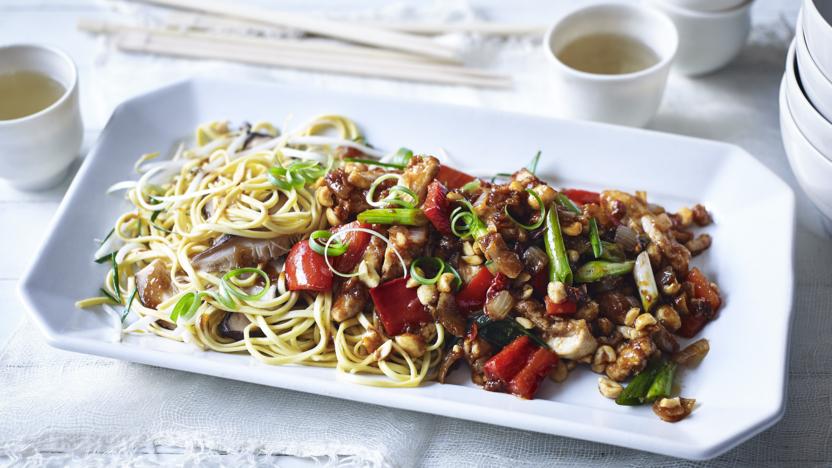 See more chicken thigh recipes (153)