Smoked salmon and potato quiche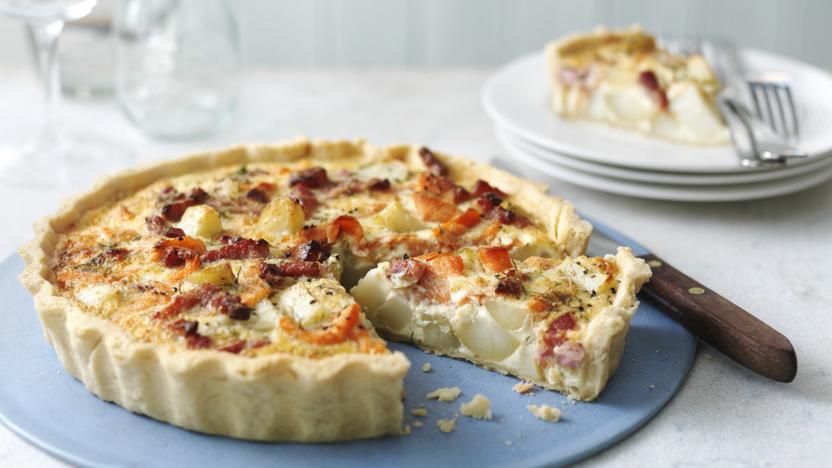 Preparation time
less than 30 mins
Cooking time
30 mins to 1 hour
This hearty salmon and potato quiche is perfectly portable for picnics and lunchboxes.
Preparation time
less than 30 mins
Cooking time
30 mins to 1 hour
Ingredients
For the filling
Method
Preheat the oven to 180C/350F/Gas Mark 4.

Roll out the shortcrust pastry until it is slightly larger than a 25cm/10in loose-bottomed cake tin.

Prick the pastry all over with a fork, line the pastry case with greaseproof paper and fill it with rice or dried beans. Place in the oven and bake for 20 minutes.

Remove the greaseproof paper and rice or beans. Brush the pastry with the beaten egg, then return the tart to the oven and bake for a further five minutes, or until golden-brown.

For the filling, arrange the smoked salmon, lardons and new potatoes evenly in the bottom of the pastry case.

In a bowl, beat together the eggs, dill, crème fraîche and nutmeg until well combined. Season, to taste, with salt and freshly ground black pepper. Pour the mixture into the pastry case.

Transfer the quiche to the oven and bake for 30-40 minutes, or until the egg mixture has set.

Set the quiche aside to cool.

To serve, place a wedge of quiche onto a serving plate, then place the salad leaves alongside.
Related Recipes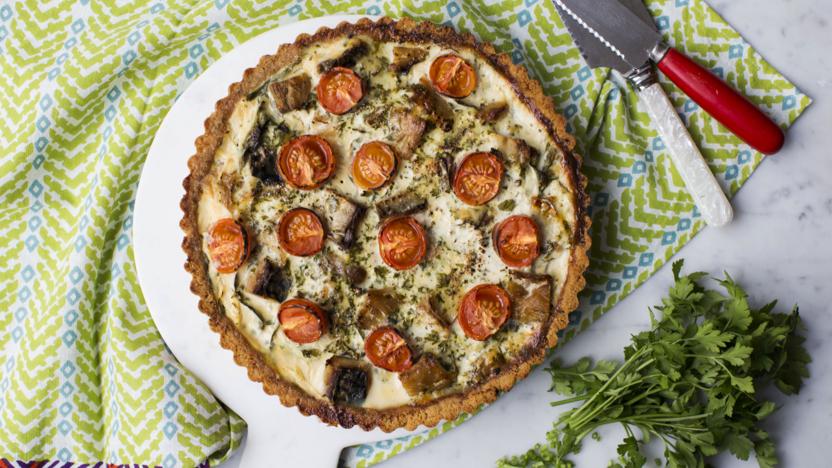 See more 8 quality quiches recipes (8)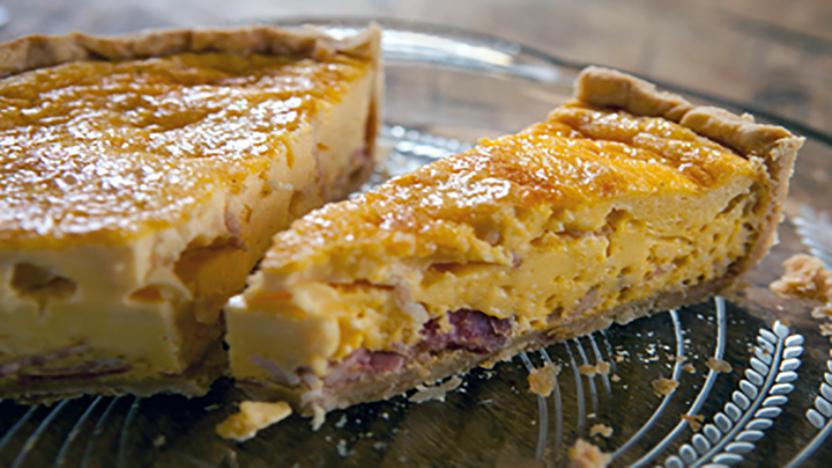 See more quiche recipes (31)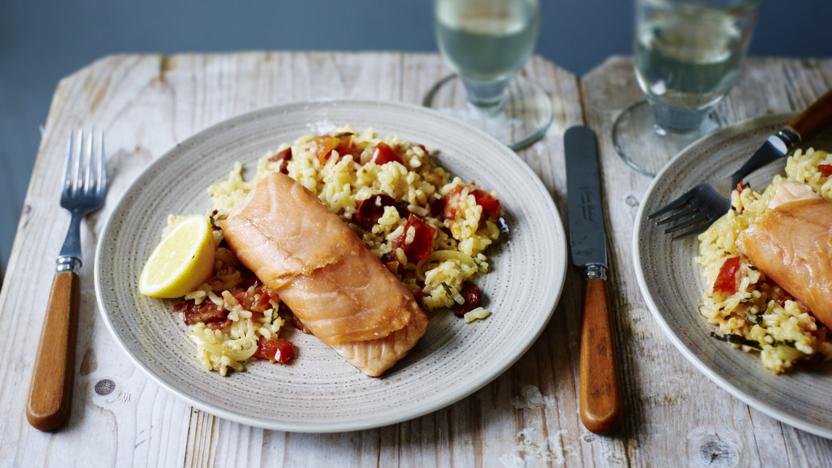 See more smoked salmon recipes (91)