Smoked salmon open-topped sandwich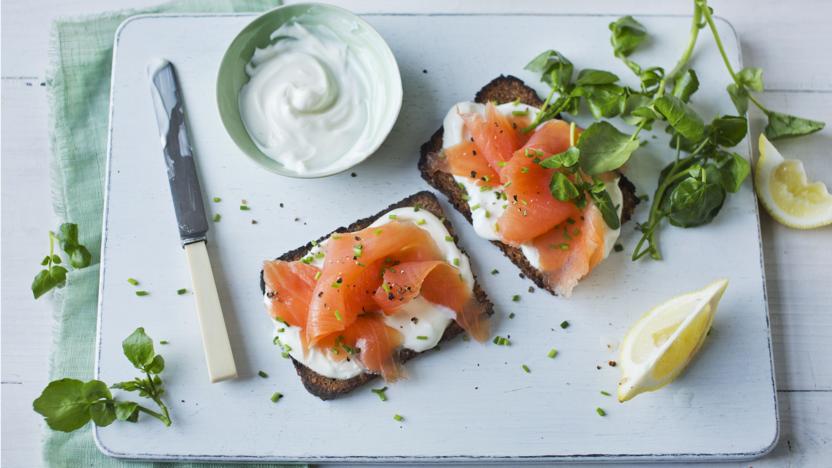 Using dark rye or wholegrain bread for sandwiches rather than white will increase the fibre content. This high-protein open sandwich with salmon and quark cheese makes a quick and convenient low-calorie lunch. Try topping with cooked and peeled prawns instead of the salmon.

With a GI of 49 this meal is high protein, low GI and provides 235 kcal per portion.
Method
Spread the bread with the quark. Top with the smoked salmon and a little lemon juice.

Sprinkle with chives and pepper. Serve with the watercress.