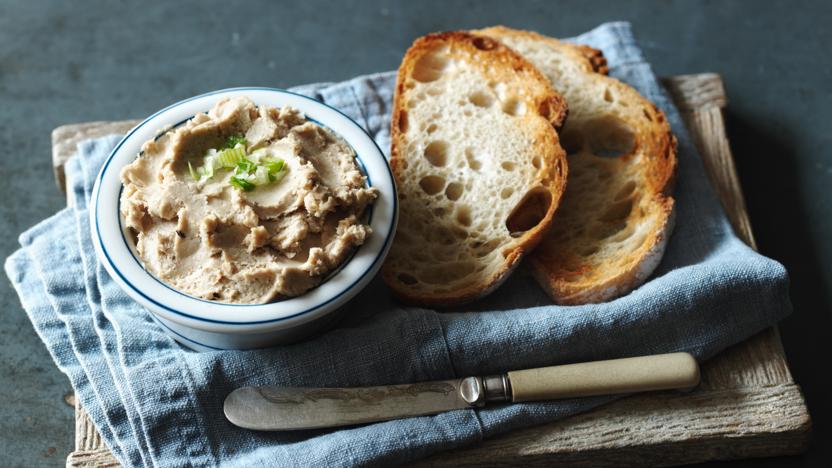 A jar of this fresh-tasting fish pâté is great to serve as a starter or to pack for a picnic.
Method
Remove the skin from the fish - the odd bone is fine as the mixture will be blended. Add the fish to the blender.

Add the horseradish, mustard, black pepper, crème fraîche and lemon juice and blend to a paste.

Add the butter and blend until smooth. Season to taste with salt.

Serve with spring onions or sourdough bread.