Smoked fishcakes with gooseberry chutney and celery and watercress salad
Preparation time
less than 30 mins
Cooking time
30 mins to 1 hour
Smoked mackerel fishcakes are served with a quick, seasonal chutney and a light salad.

Preparation time
less than 30 mins
Cooking time
30 mins to 1 hour
Ingredients
For the gooseberry chutney
For the smoked fishcakes
For the celery and watercress salad
Method
For the gooseberry chutney, put the gooseberries, onion, garlic, mustard and lemon juice in a preserving pan and pour over two-thirds of the vinegar. Add the peppercorns and bring to the boil.

Reduce the heat and simmer for about 10 minutes, stirring occasionally, until thick.

Add the raisins, sugar and the remaining vinegar. Season with a pinch of salt. Stir over a low heat until the sugar is dissolved, then simmer for up to 30 minutes, stirring frequently, until thick and syrupy. Remove from the heat and set aside to cool.

For the smoked fishcakes, heat the oil in a deep-fat fryer to 190C/375F. (CAUTION: hot oil can be dangerous. Do not leave unattended.) Alternatively, heat the oil in a deep, heavy-based saucepan until a breadcrumb sizzles and turns brown when dropped into it.

Mix the mackerel, mashed potato and chilli in a bowl until well combined. Season with salt and freshly ground black pepper and add lime juice, to taste.

Shape the mixture into 2cm/¾in diameter balls.

Sprinkle the flour onto one plate, beat the egg in a bowl, then place the breadcrumbs on another plate.

Dredge each ball in the flour, then dip it in the beaten egg and roll in the breadcrumbs until completely coated.

Carefully lower the fishcakes into the hot oil and fry for 3-4 minutes, or until crisp, golden-brown and completely cooked through. Remove from the pan using a slotted spoon and set aside to drain on kitchen paper. Keep warm until needed.

For the celery and watercress salad, place the celery, leaves and watercress in a bowl.

In a small bowl or jug, whisk the oil, vinegar and honey together. Season with salt and pepper and whisk again.

Just before serving pour the dressing over the salad and mix.

To serve, place a spoonful of chutney on each plate and place the fish cakes on top. Garnish with the celery and watercress salad.
Related Recipes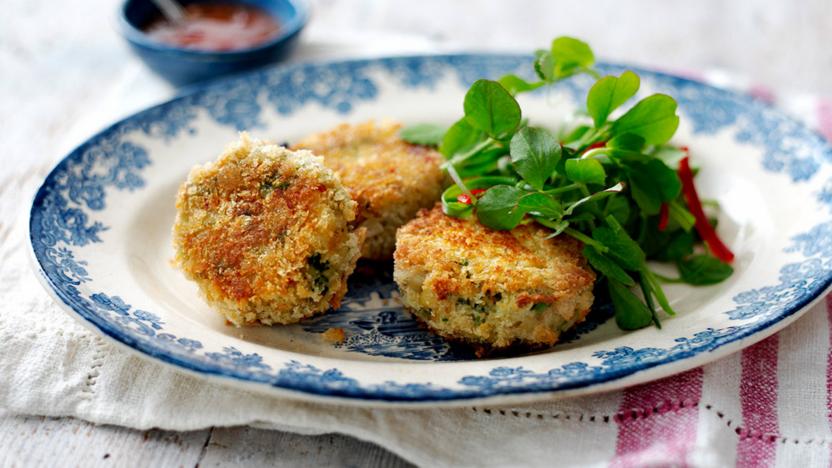 See more fish cakes recipes (45)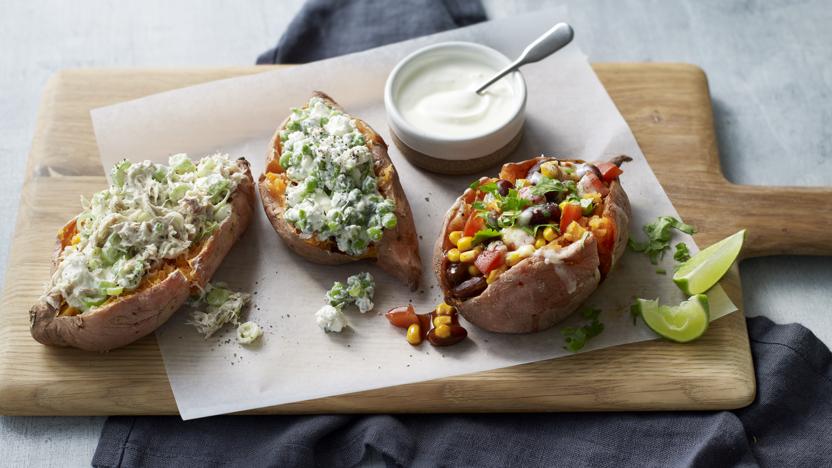 See more smoked mackerel recipes (25)