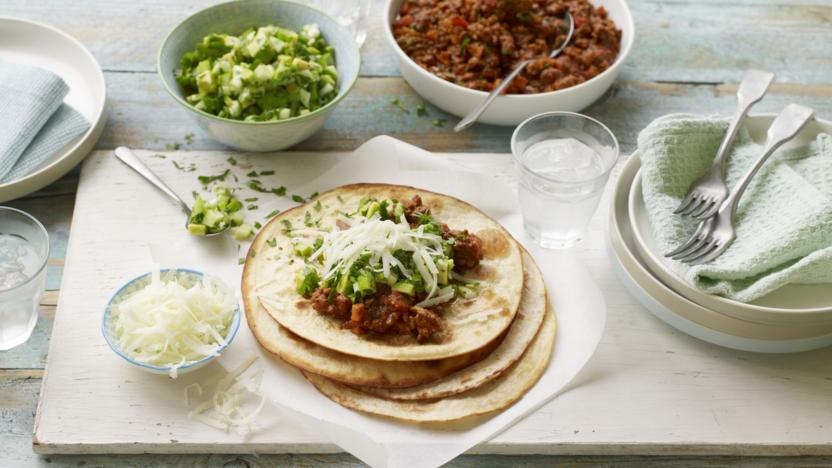 Preparation time
less than 30 mins
Cooking time
10 to 30 mins
These smoky chipotle pork tacos with fresh salsa are great for a casual party or Saturday night family feast.
Preparation time
less than 30 mins
Cooking time
10 to 30 mins
Ingredients
For the tortillas
For the apple and avocado salsa
Method
Put the butter in a large saucepan placed over a low heat. Add the onion, carrot, red pepper, bay, cumin, cinnamon and sugar and cook for 10 minutes. Increase the heat, add the pork mince and cook until browned, breaking up any large pieces with a woodon spoon.

Meanwhile, put half the coriander, the garlic, green chilli, smoked paprika, allspice, chipotle paste, vinegar and lemon zest in a food processor. Blend, while slowly pouring in just enough water to create a paste.

Add the paste to the pork and stir in the passata. Bring to the boil. Reduce the heat to a simmer and cook until the liquid has reduced by at least half. Season with salt and pepper and add the lemon juice and remaining coriander.

To make the salsa, combine all the ingredients in a large bowl and season with salt and pepper.

When ready to serve, heat a little oil in a frying pan placed over a medium heat. Fry the tortillas for 30 seconds on each siden until golden and crisp.

Divide the crispy tortillas between four plates and top with the pork, manchego and salsa. Serve immediately.
Related Recipes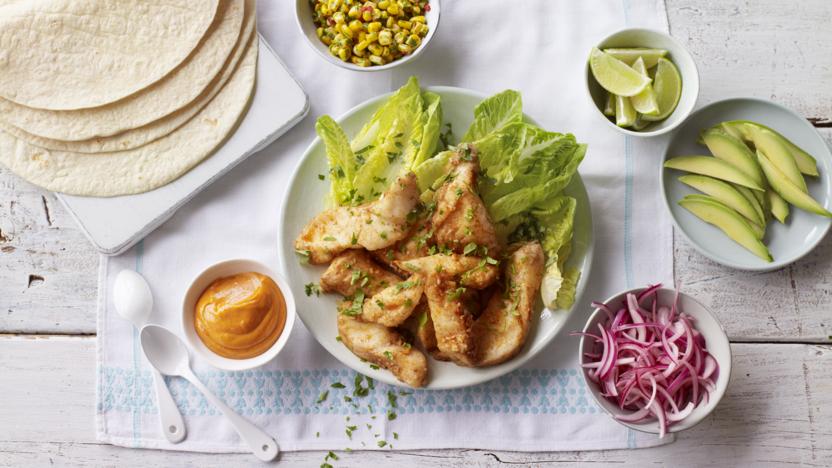 See more Food for sharing recipes (17)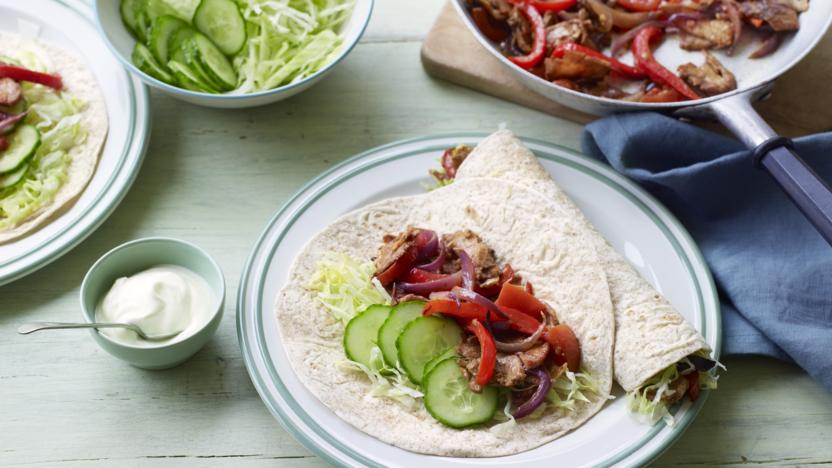 See more taco recipes (18)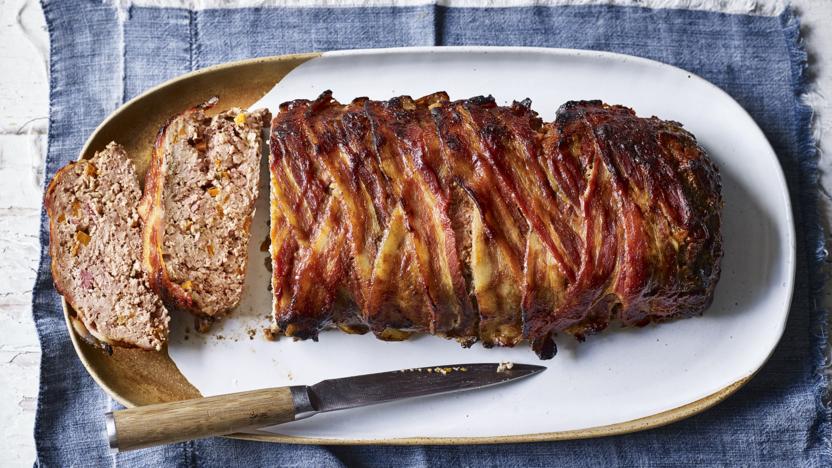 See more pork mince recipes (57)