Penne with courgette flowers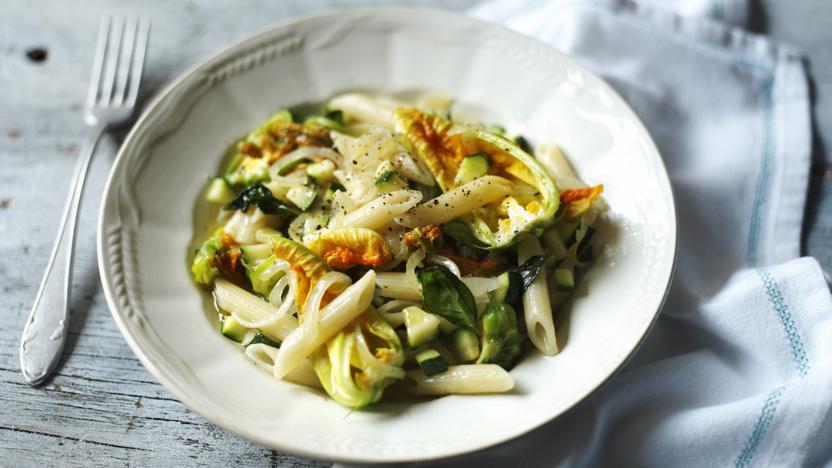 At last - a recipe using courgette flowers without deep-frying! This dish is as colourful as it is easy.

Method
Heat the olive oil in a large pan and sweat the garlic until golden. Remove the garlic and add the anchovy fillets. Dissolve the anchovy fillets with the help of a wooden spoon.

Add the onions and sweat. Then add the courgettes.

At this stage add about 4 ladles of vegetable stock followed by the courgette flowers and basil leaves. Stir-fry for a couple of minutes. Taste for salt and pepper - be careful with the salt if your vegetable stock was salty!

Meanwhile, cook the pasta until "al dente" and drain. Add the pasta to the sauce, mix well and stir in the parmesan cheese. Serve immediately on individual serving plates drizzled with some extra virgin olive oil.