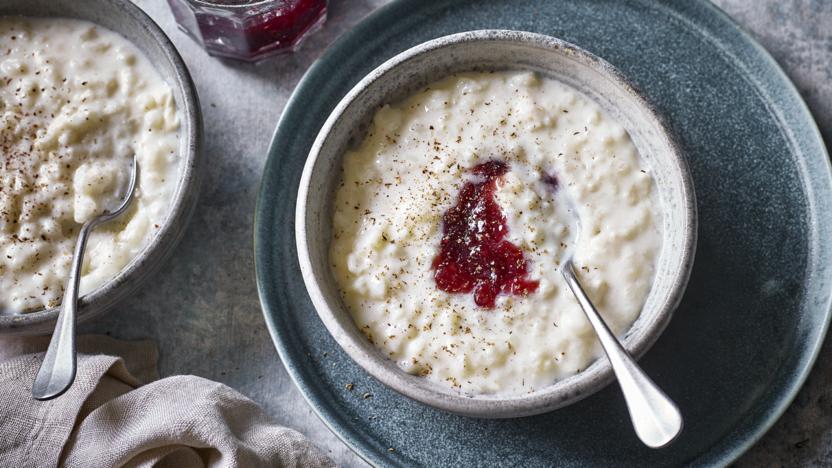 If you prefer your rice pudding cold, make it with 900ml/1½ pint of milk instead, and the rice pudding will continue to thicken as it cools. Top with a dollop of any flavour jam.


Method
Grease the inside of your slow cooker pot generously with the butter. Put the rice, milk and sugar in the dish. Add a little nutmeg if you like.

Stir gently, then cover with the lid and cook on low for 3–4 hours, or until the rice is tender and creamy. Divide between four dishes and top with jam.