Slow cooker macaroni cheese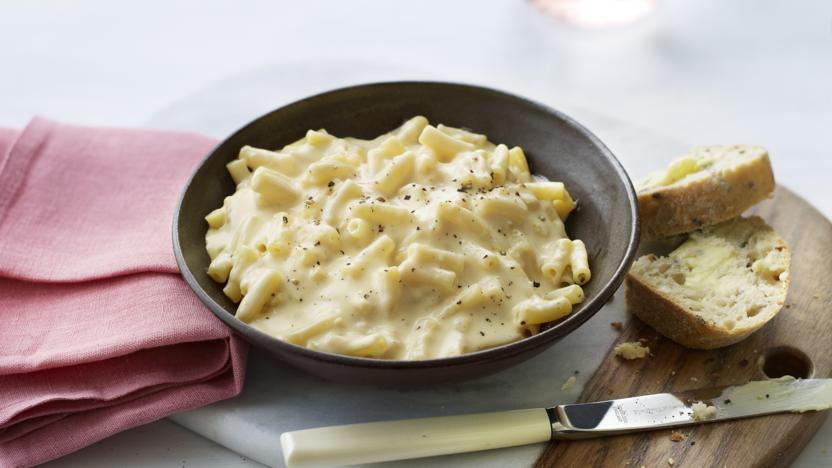 This is a fab no-hassle way to make macaroni cheese. You may find the timings vary a bit between slow cookers. The most important thing is not to let the pasta overcook and turn to mush.

Each serving provides 608 kcal, 29g protein, 62g carbohydrates (of which 10g sugars), 26g fat (of which 16g saturates), 4g fibre and 1.2g salt.
Method
Put the macaroni and both types of cheese in a slow cooker.

Pour over the evaporated milk and add 700ml/1¼ pint of water. Season with pepper and stir.

Cover and cook on high for 1½ hours, or until all the cheese has melted and the pasta is almost tender. Stir really well, then cover and cook for a further 15 minutes, or until the pasta is tender but holding its shape. Serve immediately.

Serve immediately (The longer the pasta sits, the softer it will become.)
Recipe Tips
It's important to use ready-grated mozzarella for this recipe for a consistently smooth sauce.
If you like, you can transfer to a flame-proof dish, sprinkle with more grated cheese and grill until golden
Related Recipes
See more macaroni cheese recipes (15)
See more macaroni recipes (17)