Slow cooker vegan bean chilli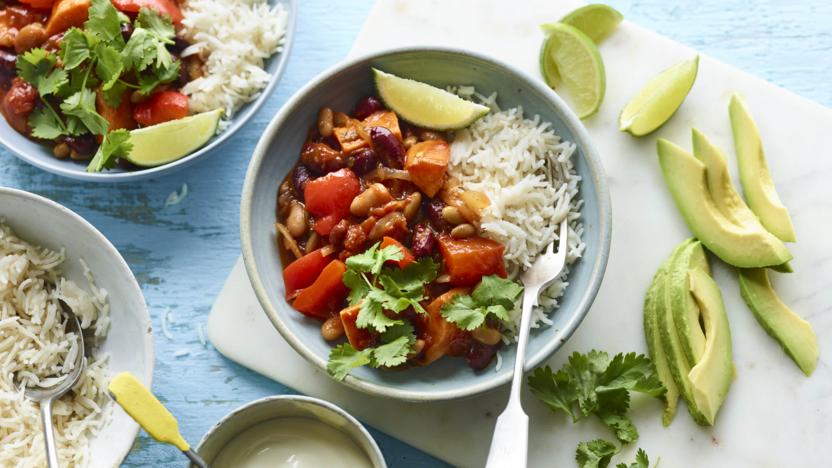 Get this vegan chilli going in the slow cooker and you'll come back to a comforting dish to enjoy with rice, avocado, dairy-free yoghurt, coriander and lime wedges. A cheap, comforting dinner.

Each serving provides 332 kcal, 12.5g protein, 57g carbohydrate (of which 21g sugars), 1g fat (of which 0.5g saturates), 15g fibre and 0.7g salt.
Method
Put all the ingredients into a slow cooker. Stir well then cover with the lid and cook on HIGH for 3–4 hours or LOW for 8–10 hours, or until the sauce is thick, the sweet potato is tender and the spices have mellowed.

If you get a chance, stir the chilli halfway through the cooking time, quickly replacing the lid.

Serve with freshly cooked rice, sliced avocado, dairy-free yoghurt, fresh coriander and lime wedges for squeezing.