Slow-cooked chorizo and white beans
This slow-cooked dish makes a filling casserole on a cold winter's day. It is served with fennel purée and stir-fried broccoli.

Ingredients
For the chorizo and white beans
For the fennel and broccoli
For the garnish
Method
To make the chorizo and white beans, heat the oil in a casserole and add the onion, celery, fennel and garlic. Fry for 5 minutes before adding the chorizo, beans, thyme, bay leaf and stock. Cover and cook over a low heat for around 2–3 hours until the chorizo is soft, topping up with extra stock if needed. Season with salt and pepper.

To make the fennel, pour the oil into a deep saucepan and place over a very low heat. Add the fennel and bay leaf and cook for around 2 hours until soft. Remove the fennel from the pan, discard the bay leaf and leave the fennel to cool. Purée half of the fennel slices with the butter in a blender until smooth. Push through a sieve and set aside. Set aside the remaining confit fennel slices. Add the broccoli to a dry frying pan and stir-fry until tender.

To make the garnish, heat the oil in a frying pan and fry the chorizo and garlic until crispy. Transfer to kitchen paper to drain.

Spoon some fennel purée onto two warmed plates. Drain the liquid from the bean mixture, discard the bay leaf and add the sherry vinegar, parsley and tarragon. Spoon onto the plates. Top with the broccoli and confit fennel slices and finish with the chorizo garnish.
This recipe is from...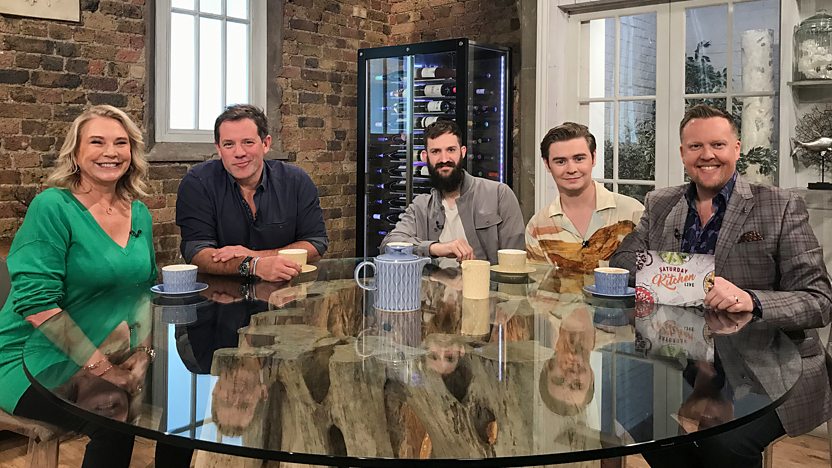 Saturday Kitchen
14/03/2020