Shashlik kebabs with sour cream dip and plum sauce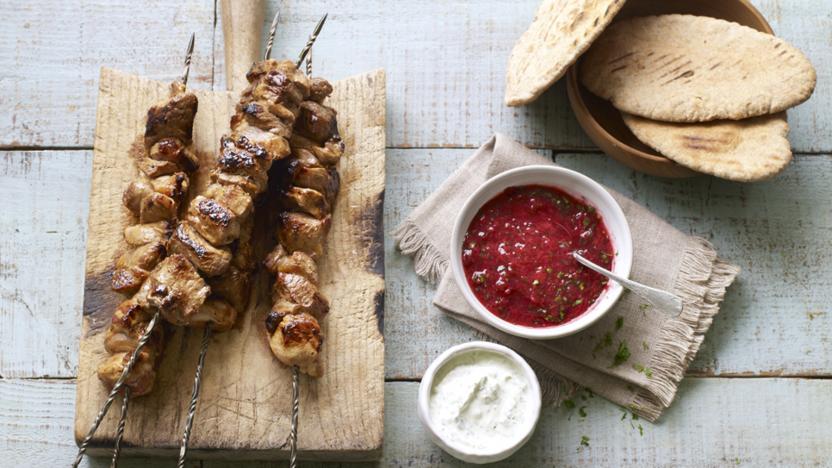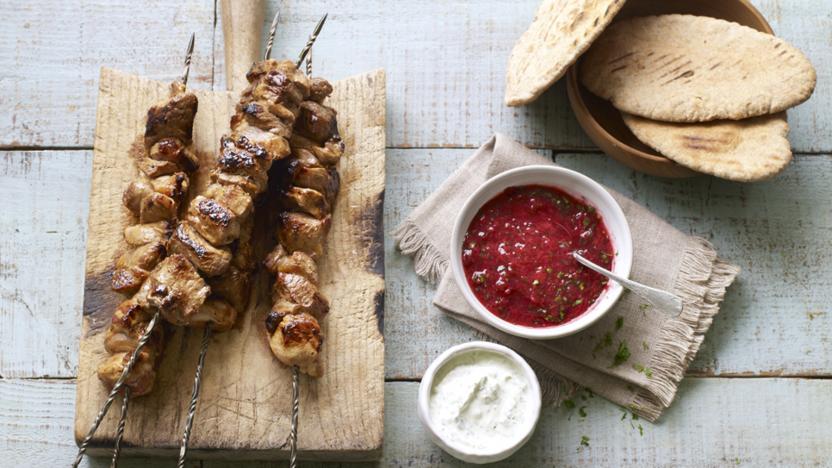 Preparation time
over 2 hours
Cooking time
10 to 30 mins
Shashlik is a Russian version of shish kebabs. If you don't like pork you can use lamb or beef, just make sure you give the meat enough time to marinate and you cook it quickly over a high heat to keep it moist.
Preparation time
over 2 hours
Cooking time
10 to 30 mins
Ingredients
For the kebabs
For the sour cream dip
For the plum sauce
Method
Mix all the marinade ingredients together in a large bowl and add the pork. Make sure the pork is well covered, cover with clingfilm and transfer to the fridge. Leave to marinate for at least 3-4 hours or overnight.

Thread the meat onto 6 long metal skewers. Cook on a barbecue or very hot griddle pan for 5-6 minutes until cooked through.

For the sour cream dip, mix all of the ingredients together in a bowl.

For the plum sauce, cover the plums with water and simmer until the plums are soft. Strain, reserving 75ml/3fl oz of the cooking water,. Put the plums, reserved liquid, sugar, cider vinegar and chilli in a blender. Blend to form a smooth purée.

Sieve the plums, season with salt and pepper. Add more vinegar if needed. Stir in the dill and coriander.

Serve the kebabs alongside the two dips with a salad and flatbreads on the side.
Related Recipes
See more Autumn plum recipes (13)
See more kebab recipes (46)
See more pork recipes (128)