Seared squid, chorizo and chickpea purée
Preparation time
less than 30 mins
Cooking time
10 to 30 mins

Preparation time
less than 30 mins
Cooking time
10 to 30 mins
Ingredients
For the chickpea purée
For the yoghurt dip
For the squid and chorizo
To serve
Method
For the chickpea purée, place the chickpeas, cumin, chilli flakes and one of the garlic cloves into a food processor.

With the motor running, gradually add the olive oil in a thin stream and blend until the mixture is smooth and well combined. Season, to taste, with salt. Cover and chill in the fridge until needed.

For the yoghurt dip, in a bowl, mix together the Greek-style yoghurt and chopped coriander until well combined. Cover and chill in the fridge until needed.

For the squid and chorizo, heat the oil in a large, non-reactive frying pan over a high heat. Add the chorizo and fry for 3-4 minutes, or until dark golden-brown, then remove from the pan and set aside.

Drain the chorizo-infused oil from the pan and reserve.

Add the squid rings to the pan the chorizo was cooked in and stir fry for 3-4 minutes, or until just opaque.

Add the cooked chorizo, tomatoes and the remaining crushed clove of garlic to the pan and continue to stir fry for a further minute, or until the squid rings are pale golden-brown. (NB: Take care not to overcook the squid or it will be chewy.)

Add a little of the reserved chorizo-infused oil, to taste, and the lemon juice and stir to combine. Remove from the heat.

To serve, place a dollop of the chickpea purée into the centre of each of four serving plates. Dot the squid and chorizo mixture around the chickpea purée. Place a teaspoonful of the coriander yoghurt alongside. Serve with the salad leaves.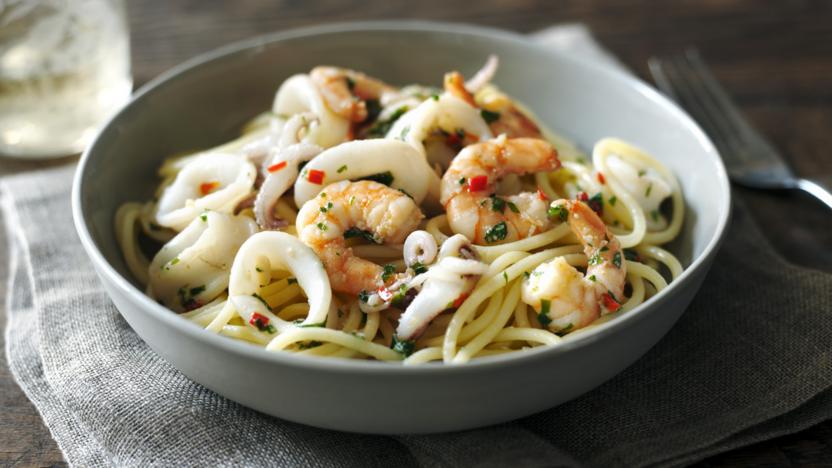 See more squid recipes (113)
This recipe is from...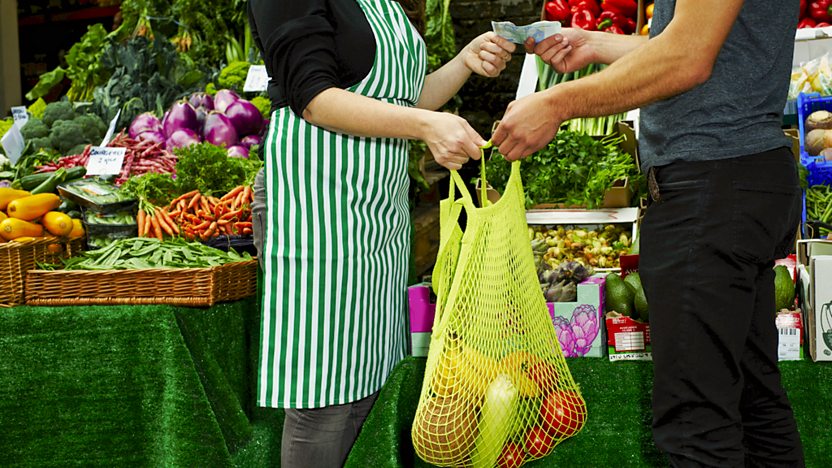 Economy Gastronomy
Episode 5