Sausage rolls with pickle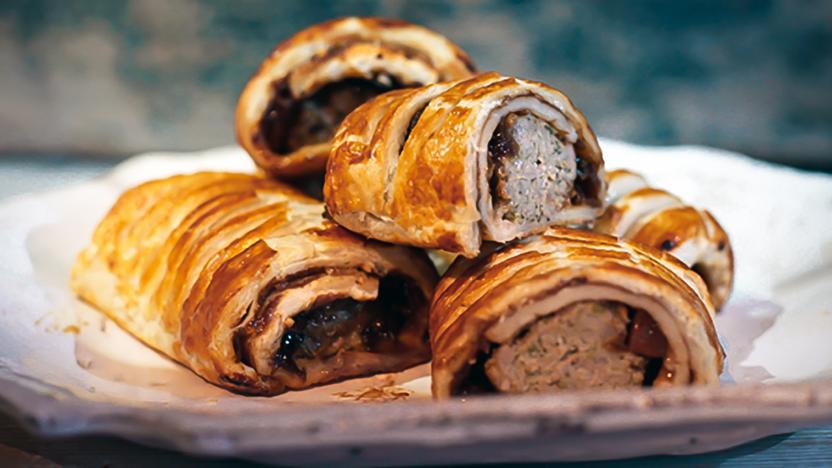 These man-sized sausage rolls get a perk up from thyme and pickle. Great for a picnic.
Ingredients
For the filling
Method
Preheat the oven to 200C/400F/Gas 6

Roll out the pastry to a rectangle 60x20cm/23½x8in. Trim the edges to neaten. Cut into six even rectangles.

Mix the sausagemeat with the thyme in a bowl and season with salt and pepper. Divide the sausagemeat into six even portions. Roll each portion into a sausage shape.

Spread a teaspoon of pickle along each pastry rectangle, leaving the edges clear. Place a filling sausage across the top of each pastry rectangle. Roll the pastry to enclose the filling. Brush the pastry edges with beaten egg to seal.

Place the sausage rolls on trays lined with parchment. Bake for 30 minutes, or until golden-brown and cooked through.
This recipe is from...
Recipes from this episode