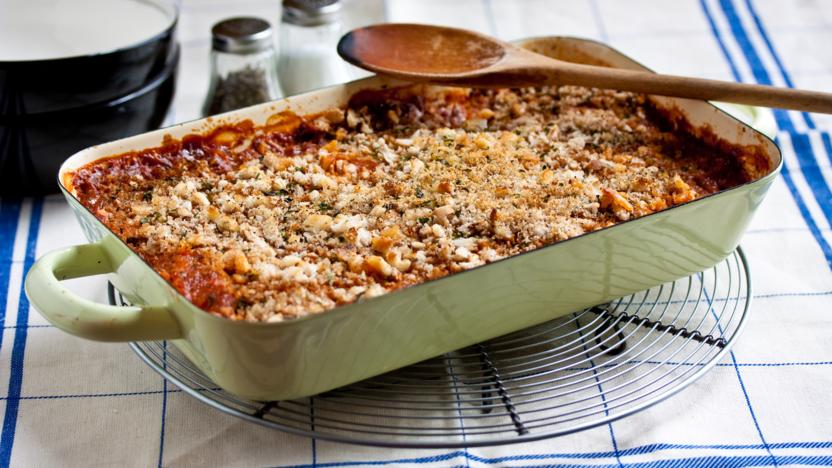 Preparation time
less than 30 mins
Cooking time
30 mins to 1 hour
Tom Kitchin's sausage casserole has a crunchy topping and is quick, cheap and tasty. This is designed to be a low cost recipe and is suitable for batch cooking.

Try freezing in portion-sized containers – it will keep for up to 2 months.
Preparation time
less than 30 mins
Cooking time
30 mins to 1 hour
Ingredients
For the herby crumb topping
Method
Preheat the oven to 200C/180C Fan/Gas 6.

Heat a large frying pan over a medium heat. Once hot, add the sausages and cook for 6-8 minutes, turning now and again to colour evenly.

Add the onion and continue to cook for three minutes, then add the garlic and dried herbs and cook for two more minutes, stirring from time to time.

Meanwhile, for the herby crumb topping, tear the bread into small crumbs (or put into a food processor if you have one) and mix it with the finely chopped parsley.

Add the butter beans, parsley, tomatoes and chicken stock to the pan. Stir to mix everything together and season well with salt and pepper. Transfer to a medium-sized ovenproof baking dish.

Sprinkle the herby crumbs evenly over the surface of the stew, drizzle with olive oil, season with salt and pepper and bake for 25 minutes, or until the topping is crisp. Serve while hot.
Recipe Tips
In May 2013 this recipe was costed at £3.28 at Asda, £3.70 at Tesco and £3.50 Sainsbury's. This recipe is designed to be made in conjunction with a
Related Recipes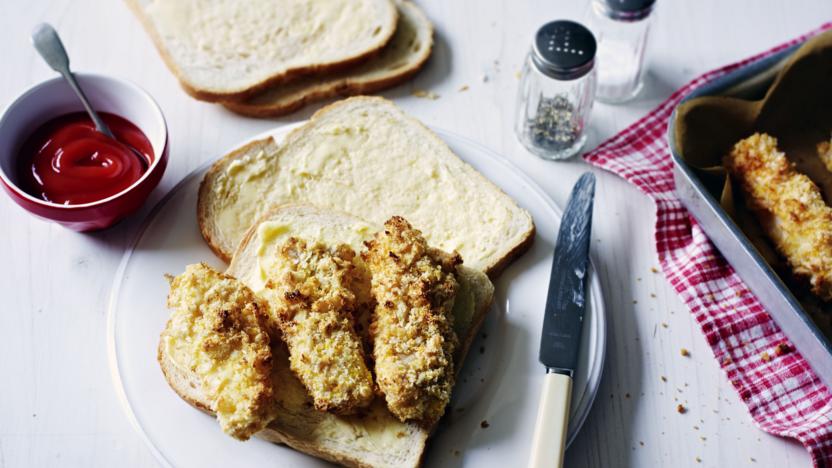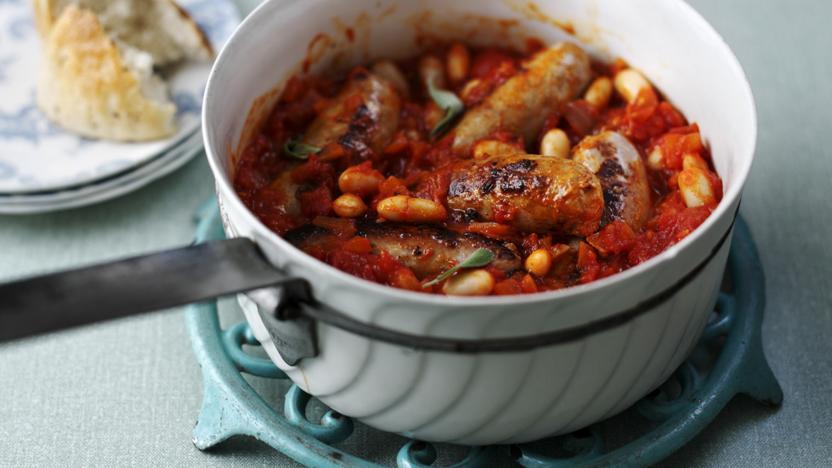 See more sausage casserole recipes (10)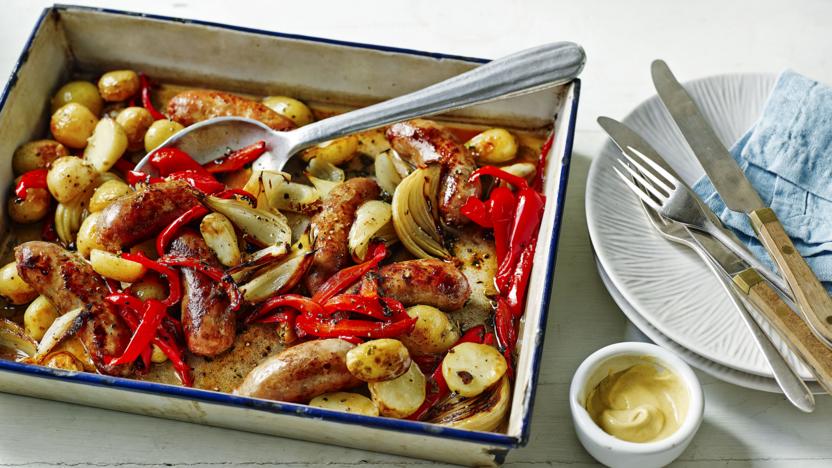 See more sausage recipes (158)