Saturday night lockdown burgers
Ingredients
For the burgers
600g/1lb 5oz beef mince, ideally 20-30% fat to meat
1 tbsp coriander stalks, chopped
1 tbsp soy sauce
1 tsp finely chopped red chilli
3 tbsp sriracha chilli sauce
2 tbsp mayonnaise
2 crusty burger buns, split (or any bread rolls)
6 Little Gem leaves (or any lettuce leaves)
For the pineapple slaw
For the marinade
Method
To make the burgers, place the beef mince, coriander, soy, red chilli and some salt and pepper into a bowl and mix to combine. Shape into 2 thick burgers and rest in the fridge for at least an hour.

To make the slaw, place the cabbage and onion in a colander set over a bowl and cover with salt. Leave to drain for 30 minutes and then squeeze the cabbage and onion to remove any excess water. Rinse thoroughly. Mix with the remaining slaw ingredients, cover and place in the fridge until ready to serve.

To make the marinade, mix all of the ingredients together in a small bowl.

To cook the burgers, preheat the grill to hot. Dip the burgers in the marinade, then grill the burgers for around 10 minutes, depending on thickness, basting from time to time and flipping halfway through. Grill until they are cooked through.

Mix the chilli sauce and mayonnaise together in a small bowl. Place the burgers in the buns and top with the lettuce, slaw and chilli and mayonnaise sauce. Serve immediately.
This recipe is from...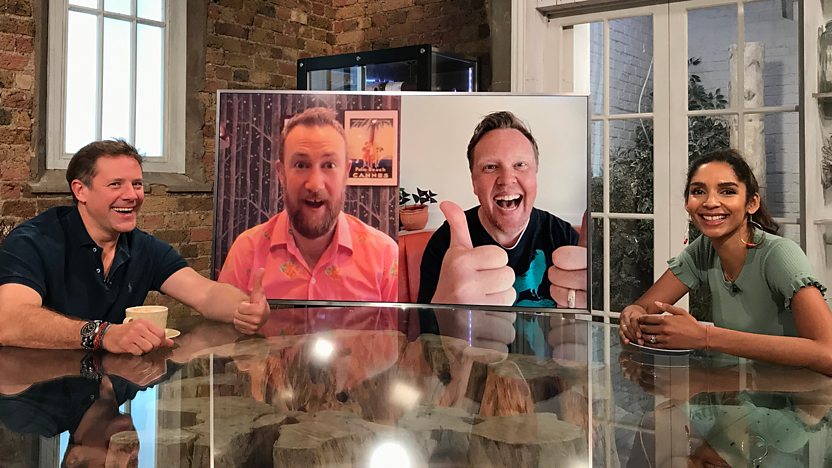 Saturday Kitchen
02/05/2020