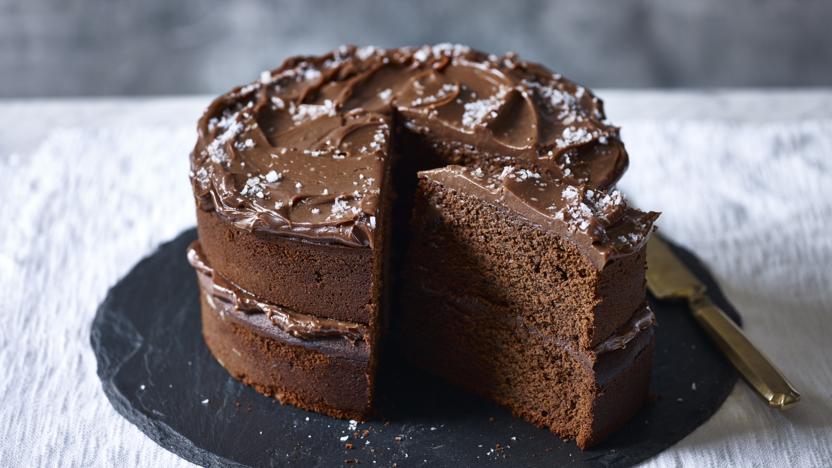 Donna Hay's quick and easy chocolate cake has a gorgeous soured cream ganache and a sprinkle of sea salt that lifts the flavour to another level. This will totally impress at any party or bake sale.
Method
Preheat the oven to 200C/180C Fan/Gas 6. Grease and line two 20cm/8in round cake tins with baking paper.

Place the flour, cocoa, sugar, eggs, milk, butter, melted dark chocolate and vanilla in a large bowl and whisk until smooth.

Evenly divide the mixture between the tins and bake for 35–40 minutes, or until cooked through and a skewer inserted into the middle of each cake comes out clean. Leave to cool slightly in the tins before turning out onto wire racks to cool completely.

Place the soured cream and melted milk chocolate in a large bowl. Stir to combine and refrigerate for 10 minutes, or until the ganache is a firm, spreadable consistency.

Place one of the cakes on a cake stand or plate and trim the top so it is flat. Spread the top of the cake with half of the ganache. Top with the remaining cake and cover the top of that cake with the rest of the ganache. Sprinkle the salt over the top of the cake.