Salted caramel millionaire's shortbread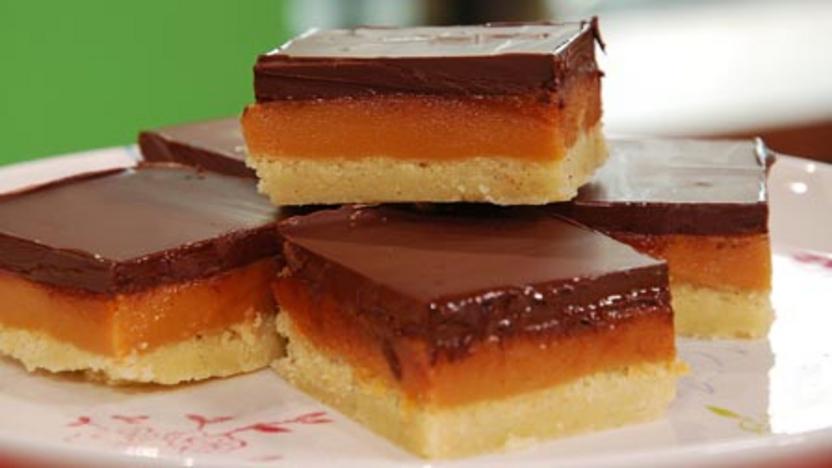 The classic British treat gets a makeover with salted caramel.
Ingredients
For the shortbread
For the caramel
For the topping
Method
Preheat the oven to 180C/350F/Gas 4. Grease and line a 20cm/8in square cake tin.

Rub the butter, sugar, vanilla seeds and flour together in a bowl to make rough dough. Press the dough into the cake tin and prick all over with a fork.

Bake the dough in the oven for five minutes, then reduce the oven to 150C/300F/Gas 2 and bake for a further 35 minutes. Once cooked, allow to cool in the tin.

Meanwhile for the caramel, place all the ingredients in a saucepan and bring to the boil for 10 minutes

Pour the caramel mixture over the shortbread. Chill in the fridge until the caramel has cooled and hardened slightly.

For the topping, melt the chocolate in a bowl set over a pan of simmering water. Once melted, pour the chocolate over the caramel. Chill in the fridge again until the chocolate has set, then cut into 9 squares.
This recipe is from...
Recipes from this episode