Salt baked seabass with a fennel salad
Whole seabass baked in a salt crust served with a delicious potted shrimp, lemon and radish salad.

Ingredients
For the potted shrimp
For the sea bass
Method
For the potted shrimp, place the butter into a saucepan then add the mace, nutmeg and cayenne pepper.

Heat over a gentle heat until the butter is melted then turn off the heat and set aside to infuse for an hour.

Strain the clarified butter through a fine sieve into a clean bowl then add the shrimp, shallot, lemon and dill.

Stir well to combine then season with salt and black pepper and place in the fridge to chill.

For the sea bass, preheat the oven to 220C/425F/Gas 7.

Place the sea bass onto a large baking tray.

Place the salt into a large bowl and gradually add the egg white, mixing well until you achieve the consistency of wet sand.

Pour the mixture over the sea bass and smooth to cover totally.

Place in the oven and bake for 20-25 minutes until the crust is golden brown and the bass is cooked – check by inserting a knife into the thick part of the flesh and ensuring that the fish has reached 38C/100F.

To serve, mix together the sliced fennel, radish and dill, season with lemon juice and olive oil, spoon in the potted shrimps and mix well.

Serve the salad on plates and the fish in the centre of the table.
This recipe is from...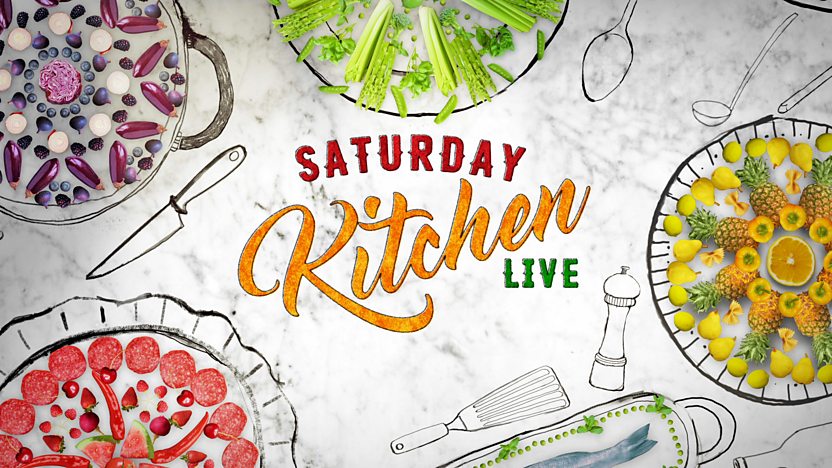 Saturday Kitchen
08/09/2012
Recipes from this episode