Salmon with ceps and green sauce
Preparation time
less than 30 mins
Cooking time
10 to 30 mins
Seared salmon served with a vibrant green sauce and earthy ceps.

Preparation time
less than 30 mins
Cooking time
10 to 30 mins
Method
Heat a frying pan and add 2 tablespoons oil. Once hot, cook the salmon on each side for 2–3 minutes. Remove from the pan and keep warm.

Meanwhile, bring a small pan of water to the boil and blanch the garlic. Change the water, bring back to the boil and blanch again.

Heat 1 tablespoon oil in the frying pan and cook the ceps for 1–2 minutes, adding the blanched garlic and the tomatoes just before the end to warm through. Set aside.

Meanwhile, put the remaining ingredients and oil in a blender and blend until smooth. Season with salt and pepper.

Heat a deep-fat fryer to 180C. Alternatively, heat the oil in a deep heavy-based frying pan until a breadcrumb sizzles and turns brown when dropped into it. (CAUTION: hot oil can be dangerous. Do not leave unattended.) Fry the parsnip for 1–2 minutes, or until crispy. Drain on kitchen paper.

Divide the salmon and ceps between serving plates, pour over the sauce and top with the crispy parsnips.
Related Recipes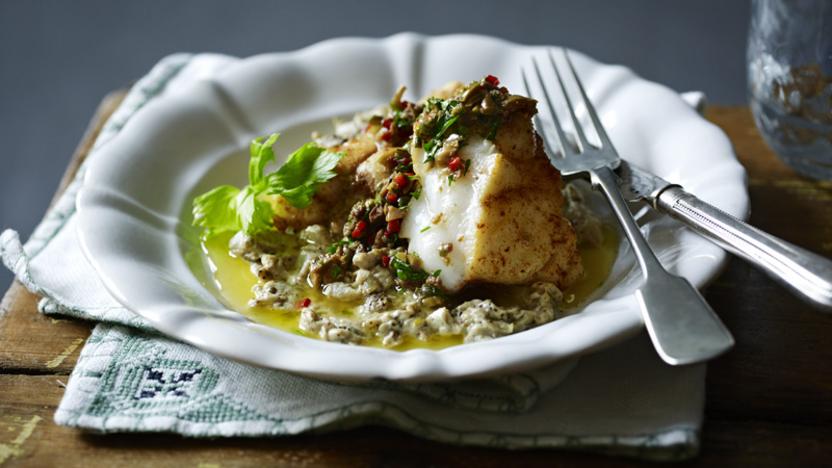 See more Christmas for two recipes (15)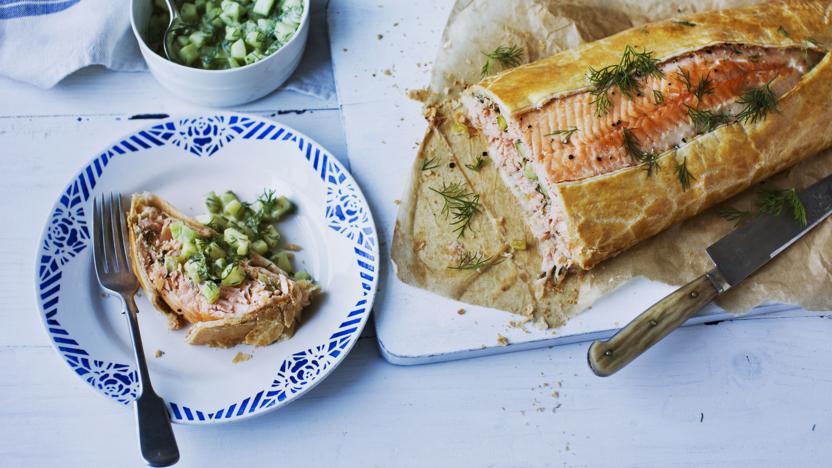 See more salmon recipes (274)