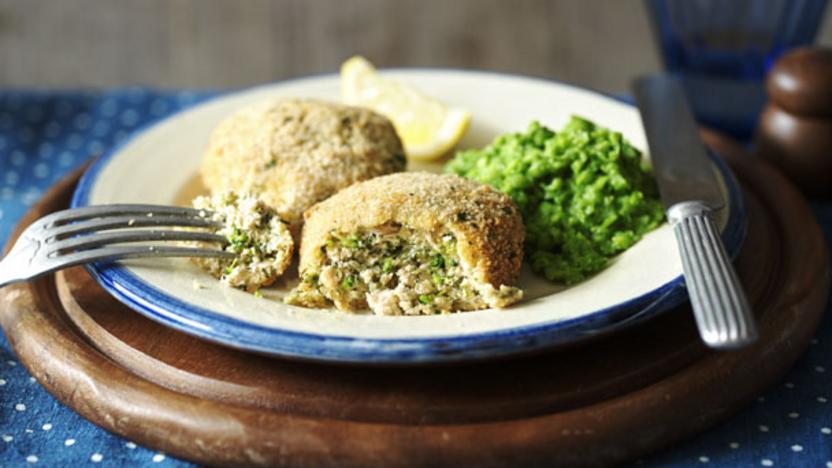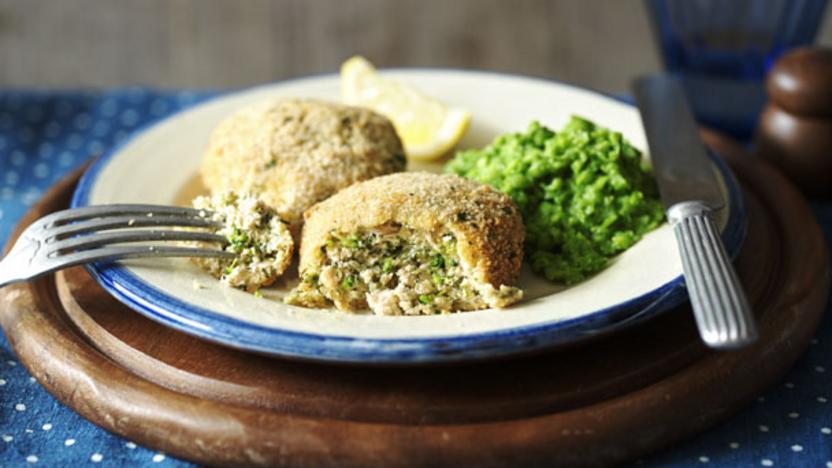 Preparation time
30 mins to 1 hour
Cooking time
30 mins to 1 hour
Salmon fish cakes are usually made with potato to bulk them out and bind them together. To cut down on the carbs, this recipe mixes salmon with cooked broccoli.

This meal provides 487 kcal, 40g protein, 43g carbohydrate (of which 5g sugars), 17.5g fat (of which 4g saturates), 12g fibre and 0.9g salt per portion.
Preparation time
30 mins to 1 hour
Cooking time
30 mins to 1 hour
Method
Put the salmon into a food processor along with the cooked broccoli florets and pulse to a finely chopped consistency. Tip into a bowl and add the spring onions, dill and the zest of one lemon.

Season with salt and pepper and mix thoroughly. Divide the mixture into eight equal-sized balls and shape into fish cakes using your hands. Place on a tray lined with parchment or greaseproof paper and cover with cling film. Leave in the fridge to chill for 20-30 minutes to firm up.

Preheat the oven to 220C/425F/Gas 7. Combine the remaining lemon zest with the breadcrumbs, a pinch of salt and pepper and the parsley and pour into a shallow dish. Prepare a plate of the flour and a shallow dish with the eggs.

Coat the fish cakes in flour, shake off any excess and then dip in the beaten eggs. Roll each fishcake in the breadcrumbs until coated on all sides then transfer to a baking tray.

Drizzle or spray the fishcakes with a little oil and then bake for 15 minutes, or until golden-brown.

While the fish cakes are in the oven, prepare the peas. Bring the stock to the boil in a small pan. Put the peas into a food processor with the mint leaves, a pinch of salt and pepper and the white wine vinegar and blend roughly.

Gradually add the stock until you have a loose, rough purée. Return the purée to the pan and warm through gently. Season to taste.

Serve the fish cakes with the peas and lemon wedges.
Related Recipes
See more 500-calorie dinners recipes (47)
See more fish cakes recipes (44)
See more salmon recipes (273)