Salmon and Puy lentils with parsley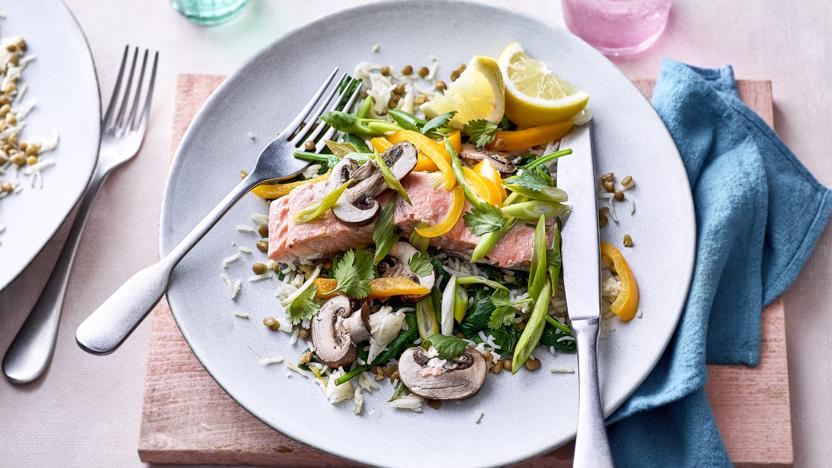 Preparation time
less than 30 mins
Cooking time
30 mins to 1 hour
Lentils are cheap and very nutritious. Puy lentils have a unique peppery flavour, pair them with salmon and fresh parsley for a healthy supper.

With a GI of 29, this meal is high protein, low GI and provides 451 kcal per portion.
Preparation time
less than 30 mins
Cooking time
30 mins to 1 hour
Method
Put the lentils in a saucepan with the bay leaf and enough cold water to cover. Bring to the boil, reduce to a simmer and cook for 30 minutes or until tender. Season to taste with salt and freshly ground black pepper. Add the beans and simmer for a further minute.

Drain the lentils and discard the bay leaf. Stir in the parsley, mustard, capers and oil.

Preheat the grill to a hot setting.

Arrange the lemon slices on a foil-lined grill pan and place the salmon and fennel slices on top. Season the salmon and fennel with salt and freshly ground black pepper. Cook under the grill for about 10 minutes, or until the salmon is cooked through.

Place the salmon on top of the lentils and fennel slices, garnish with dill sprigs and serve.
Related Recipes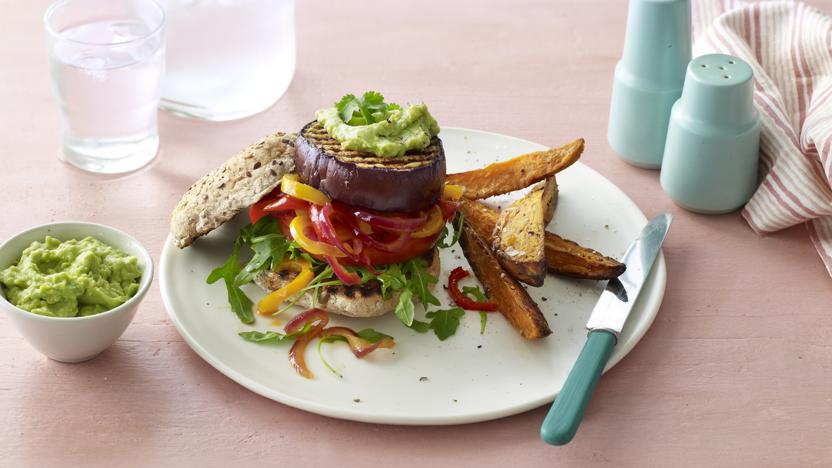 See more 500-calorie dinners recipes (47)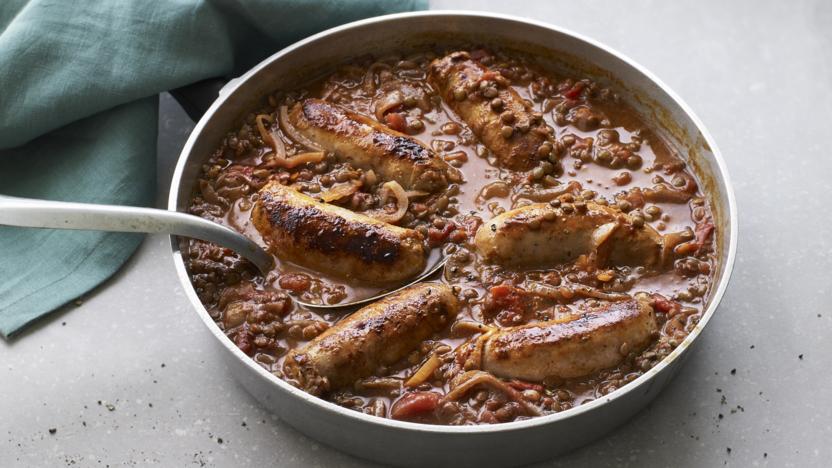 See more puy lentils recipes (52)