Rum-flavoured pineapple upside-down cake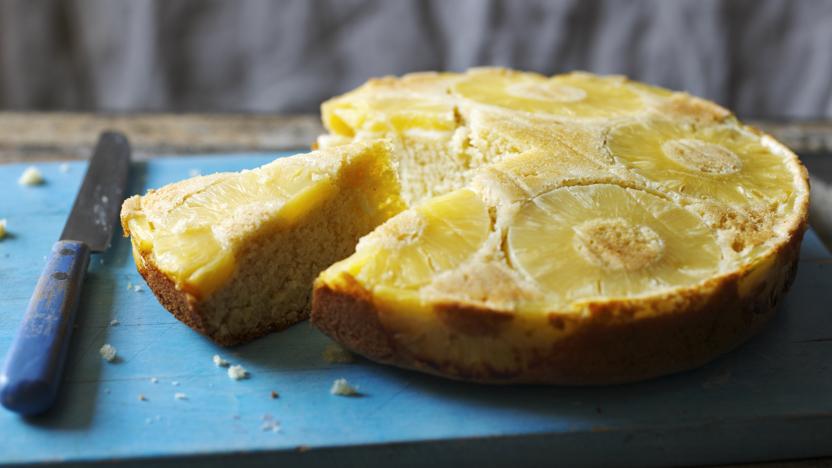 This tropical pineapple upside-down cake recipe doesn't feel retro, and who cares when it's loaded with tasty rum.
Method
Preheat the oven to 175C/350F/Gas 3.

Line the bottom and the sides of a large ovenproof dish or cake tin with the pineapple rings (cut the pineapple rings in half to line the sides).

In a bowl, whisk together the eggs and sugar until frothy.

In another bowl, mix the flour, baking powder and vanilla sugar together until well combined.

Add the dry ingredients to the egg and sugar mixture and stir to combine.

Add the melted butter, the lemon zest, milk and dark rum to the mixture. Stir to combine.

Pour the mixture into the ovenproof dish over the pineapples. Bake in the oven for 40-50 minutes until risen and golden brown and a skewer inserted comes out clean.

Leave the cake to cool on a wire rack. When it is cooled, cut into slices to serve.
Related Recipes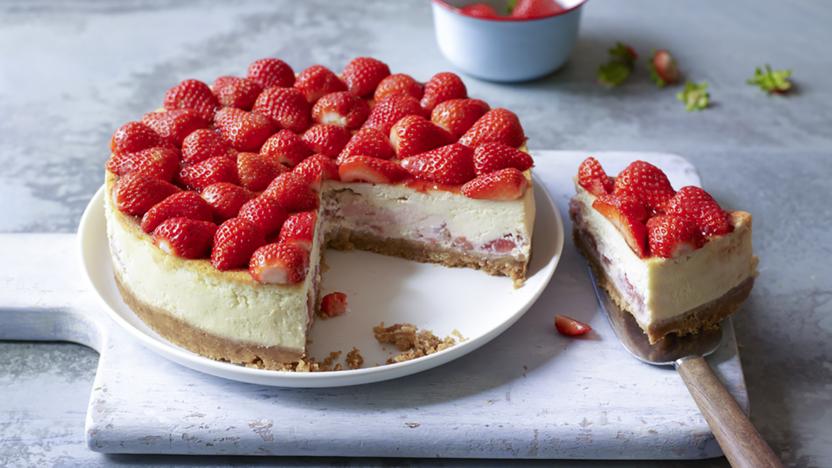 See more Boozy puddings recipes (15)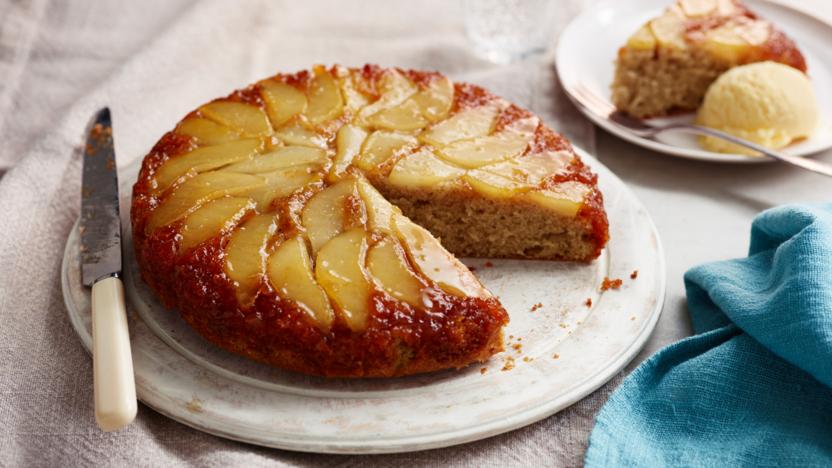 See more upside-down cake recipes (10)