Rum and raisin baked cheesecake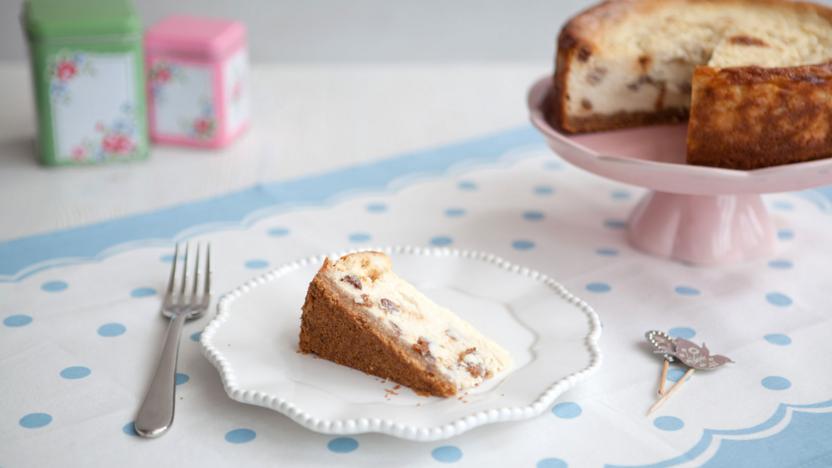 This rich and boozy cheesecake makes a great dessert for grown ups. Substitute the rum with orange juice for an alcohol-free version.
Method
Preheat the oven to 180C/350F/Gas 4. Grease and line and 20cm/8in springform cake tin.

Blend the biscuits in a food processor, or crush in a plastic bag with a rolling pin. Transfer to a clean bowl, stir in the melted butter then press the mixture into the prepared cake tin and bake in the oven for five minutes.

Meanwhile, beat the cream cheese with the flour, sugar, vanilla extract, whole eggs, egg yolk and one of the pots of soured cream until light and fluffy.

Mix in the raisins soaked in rum, pour onto the biscuit base and bake for 30 minutes.

Mix the remaining pot of soured cream with the icing sugar, pour over the cheesecake and bake for a further 10 minutes or until the filling is set but still slightly wobbly. Remove from the oven, let cool then chill in the fridge until ready to serve.
Related Recipes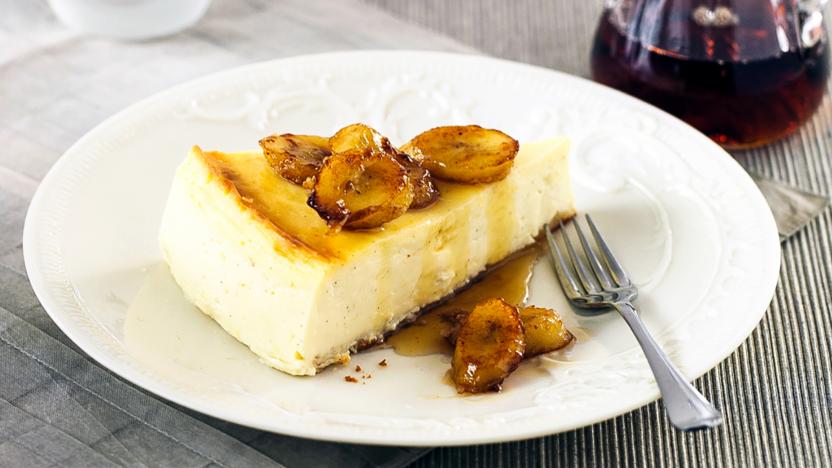 See more Baked cheesecakes recipes (9)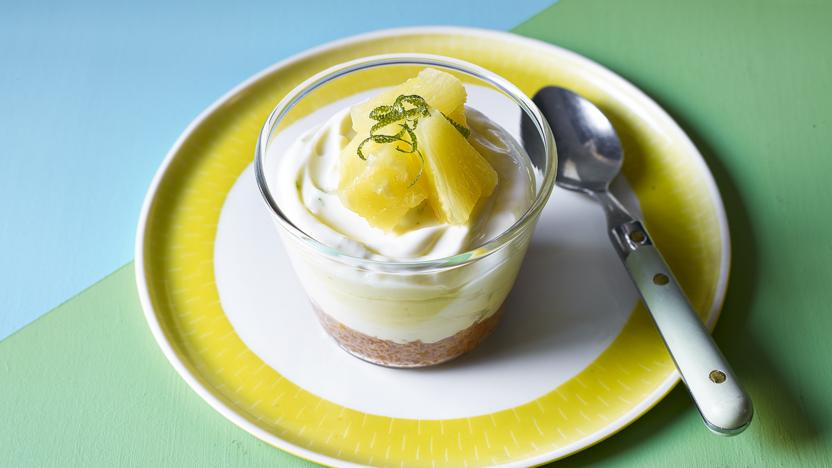 See more cheesecake recipes (70)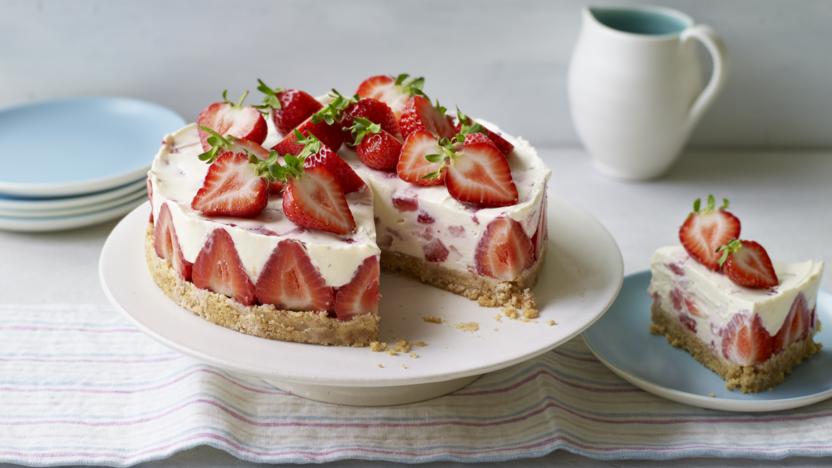 See more digestive biscuit recipes (48)
This recipe is from...
Recipes from this episode